McDonald's Wins Largest Adjudicated Case in the History of National Labor Relations Board & Sets Precedent for Franchise Business Model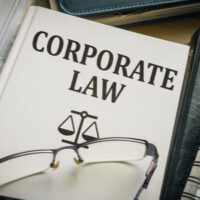 In December, McDonald's Corp. won a major battle in a multiyear legal battle with labor unions concerning alleged corporate labor violations at its many franchise restaurants. The ruling absolves the company of any direct responsibility as a joint employer when it comes to contracted labor, indicating that, without strong evidence that companies directly control the workers, they cannot be held liable for any labor violations that the franchise is involved in. According to the agency judge on record, this was the "largest case ever adjudicated in the history of the National Labor Relations Board."
The Case & Differing Opinions
Labor unions started filing charges related to unfair labor practices against the company in 2012, claiming that it retaliated against employees for participating in union activities, including protests and strikes. Their argument in the case was that the national company shares control over workers in the franchise restaurants, and should therefore share in the liability.
McDonald's locations are reportedly 90 percent operated by franchisees. However, the company has reported that it cannot mandate that these franchise operators follow the company's policies when it comes to issues such as sensitivity training or sexual harassment; that, instead, they are responsible for their own employees.
The decision is being hailed as an important milestone for the franchise sector in general. Still, the union plaintiffs have indicated that they plan to appeal. At first, the current settlement amount was rejected by the Administrative Law Judge Esposito as inadequate. Specifically, Judge Esposito indicated that any proposal would have to mandate that McDonald's ensured that its franchisees followed through on the terms of the settlement. However, upon McDonald's appeal to the labor board, the board ruling overturned that decision and approved it, finding that Judge Esposito had held the proposed settlement to overly-strict standards. Had the case been further litigated, it likely would have affected the franchise business model in general by placing parent corporations on the hook for labor law violations committed by their franchisees.
Will The Board Now Go Further?
According to some reports, the board is expected to go further, and based a proposed rule on this decision in defining what a joint employer is. Under the standard established by the previous administration, a parent company can be considered a joint employer with a franchisee if they exercise indirect control over workers employed by the franchisee. The board is now expected to narrow that definition to only those parent companies that have significant, direct control over employees of the franchise.
Contact Our Florida Business & Corporate Law Attorneys Today
At HD Law Partners, our Tampa business and corporate attorneys possess the legal knowledge and experience necessary to prevent litigation when it comes to day to day operations for businesses, including labor relations. Contact us today to find out more.
Resource:
insurancejournal.com/news/national/2019/12/13/551147.htm
nytimes.com/2019/12/12/business/economy/mcdonalds-labor-board-settlement.html
cnn.com/2019/12/13/business/nlrb-mcdonalds-joint-employer/index.html
https://www.hdlawpartners.com/florida-court-finds-that-hurricane-insurance-company-did-not-act-in-bad-faith-in-outdoor-grounds-policy-endorsement/