Florida Court Finds That Hurricane Insurance Company Did Not Act in Bad Faith in Outdoor Grounds Policy Endorsement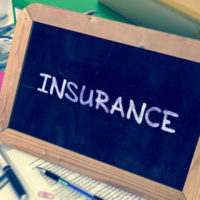 On July 15, a Florida Federal District Court made an important insurance bad faith litigation decision that involved a hurricane insurance claim. The court ultimately found that the insurance company must provide coverage to a limited number of locations when it comes to an outdoor grounds policy endorsement for a country club. The dispute involves damage caused by Hurricane Irma.
The Case & Decision
Grey Oaks Country Club filed a claim with its insurance company – Zurich Insurance Group Ltd – seeking compensation to cover damages from Hurricane Irma at 19 of its property locations. Zurich responded that it was only liable to cover one property/location (or "premises"). In response, the plaintiff country club argued that insurance company breached its coverage obligations under the commercial insurance policy and acted in bad faith by providing only partial payment and instead used the money to negotiate a lower settlement.
In all contract cases, interpreting an insurance contract is a question of law, and therefore must be decided by the court (and not a jury). Florida law dictates that if the "terms" of the contract are "clear" and "unambiguous," the court must interpret that contract in accordance with its plain meaning. Only when there is ambiguity is it appropriate for the court to resort to outside evidence, where ambiguity is measured by whether the language is susceptible to more than one reasonable interpretation (not just because a contract fails to define a term).
Ultimately the court sided with Zurich because the policy did not define "premises," therefore the court had to look to the unambiguous, general meaning via the actual addresses provided in the Declarations for Commercial Property Coverage, which included two addresses total. The Court pointed out that the club asking the court to designate each of the 19 locations as separate premises for the purposes of the Outdoor Grounds Coverage was not in keeping with the premises referred to in the Declarations for Commercial Property.  The mailing address listed on the policy is what the court based its decision on and not the Schedule of Forms and Endorsements – which included the Schedule of 19 Locations – that was included.
Contact Our Florida Insurance Litigation Attorneys
Cases like this illustrate just how important it is to work with an attorney when it comes to not only interpreting your insurance contract, but in ensuring that, from the outset, any terms you agree to are favorable to you and what you expect. Our Tampa insurance litigation attorneys have significant experience in breach of contract claims, commercial litigation, insurance claims, insurance bad faith/litigation, and hurricane insurance claim denials, with offices in Tampa, Sarasota, Bradenton, Orlando, and Fort Myers, we are prepared to meet your legal needs. Contact us today at HD Law Partners to find out more.
Resource:
ecf.flmd.uscourts.gov/cgi-bin/show_public_doc?2018-00639-55-2-cv