When To Hire A Florida Flood Attorney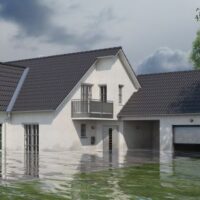 While Florida is known for its sunny, warm days and beautiful beaches, it is also no stranger to storms and floods. The risk of flooding is a regular concern for Tampa homeowners and businesses alike. This is because the Tampa area does not have a lot of topographical relief when heavy rains and tropical storms hit. As a result, water doesn't drain quickly, and there are tidal floods to be aware of as well.
A seasoned Tampa insurance attorney can provide you with legal advice and guidance if you have questions about flood insurance coverage and claims. And if you have already experienced flooding, a lawyer will help you file a claim, negotiate with your insurance company or other parties, and represent you in court if necessary.
Situations Where Having a Florida Flood Lawyer Makes Sense
There are legal professionals available to help you secure the recovery you need due to flood damage. Some situations when a flood attorney can help:
Flood insurance claim disputes – When you purchase flood insurance, you are doing so thinking that your insurance company will cover your losses in the event of a flood. However, insurance companies often push back on the need for monetary compensation, by either denying claims or offering low settlements. A flood attorney can help you negotiate with your insurance company in order to receive a fair settlement.
Property damage claims – Floods can cause extensive damage to your property, including your home, business, and personal belongings. If you have suffered property damage as a result of flooding, recovering compensation could be possible.
Business interruption claims – When flooding leads to a business shutting down, temporarily or permanently, income loss is commonly felt. A flood attorney can help business owners file business interruption claims to recover lost income and other damages.
Government claims – If there is proof that your property experienced flood damage as a result of government negligence, such as a failure to maintain drainage systems, sometimes it is possible to file a claim against the responsible government agency. Securing evidence through a discovery process is essential as government claims can be complicated.
There are often many steps to strengthening a claim, such as an evaluation process, connecting with documentation, filing paperwork, and negotiating with others involved in the case. And there are additional considerations if a dispute goes to court.
Lean On the Expertise of an Insurance Attorney
A skilled Tampa insurance attorney can advocate for your right to full compensation for your losses, including property damage, lost income, and other damages. And if negotiations fail to result in a fair settlement, your lawyer will already be well versed in the details of your case so they can immediately move to file a lawsuit on your behalf and represent you in court.
What Florida flood recovery concerns do you have? There are legal professionals to guide you through the process of securing an insurance recovery amount to settle all of your expenses. Connect with the lawyers at HD Law Partners to learn more. Call 813-964-7878 to schedule a free consultation.