The Legal Ramifications of Lax Oversight at Wells Fargo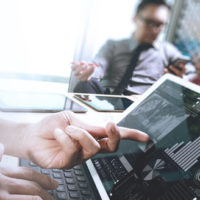 Wells Fargo has received its fair share of public scrutiny lately due to lax oversight and various legal violations associated with overseeing banking practices and the bank's sham accounts scandal. Starting around 2004, internal investigations revealed an increase in "sales gaming cases," whereby bankers were moving money into and out of customer accounts in order to make sales goals. All in all, it is estimated that Wells Fargo employees opened approximately 1.5 million bank accounts and applied for more than 560,000 credit cards that may not have been authorized by customers.
Perhaps most disturbingly, bank executives (most notably, the former chairman/chief executive officer and former head of the retail branch network) swept evidence of these practices under the rug, claiming that there were no serious, negative repercussions for customers. Many employees also reported feeling significant pressure to engage in these practices in order to meet sales goals.
Ultimately, in failing to undertake a proper investigation and involving  outside counsel in order to do so, those in charge were simply too late and too slow to take a close look at the company's basic business model. When the scam ultimately caught up with the company, regulators assessed millions of dollars in fines and Wells Fargo's reputation was arguably permanently affected.
Sales Goals & Stimulated Funding
One of the practices that the company engaged in is called stimulated funding, whereby employees transfer funds from one customer account to another in order to make a less active account appear to be "funded" by a customer.
Some of the employees implicated in the scam responded that the pressure to meet specific goals was so high—whereby daily and monthly "motivator" reports were constantly pitting one branch and region against another—that they experienced health problems as a result. Each January, bankers were even encouraged to submit lists naming family and friends who might open up accounts with Wells Fargo. The pressure was so strong that some would even postpone officially opening up accounts that had originally been opened in December – until January – just so that they would meet their January goals. 
Specific Legal Violations
The lawsuit brought against Wells Fargo alleges unlawful business practices, amongst other allegations. However, financial institutions that engage in practices like these also risk being prosecuted under the Racketeer Influenced and Corrupt Organization (RICO) Act for fraud—both mail and securities fraud—amongst other aspects. There have also been rumors that whistleblowers were intimidated or fired, which violates federal law as well.
Experienced Corporate Attorneys Providing In-House Counsel Services
At HD Law Partners, our experienced corporate lawyers in Tampa have years of experience assisting business clients in resolving a broad spectrum of issues such as overseeing corporate banking practices and financial services, as well as defending companies in consumer protection claims. We provide general counsel services, taking on responsibilities that are expected of in-house legal counsel. Contact us today to receive guidance on how we can help you and your business.
Resources:
nytimes.com/2017/04/10/business/dealbook/11wells-fargo-account-scandal.html?ref=business&_r=0
latimes.com/business/la-wells-fargo-live-updates-stumpf-ceo-could-wells-fargo-be-proscecuted-for-1475167015-htmlstory.html