How "Restrictive Covenants" Work In Florida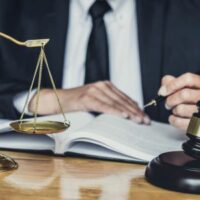 Employment is usually "at-will" in Florida. In other words, an employer is free to fire an employee, or an employee is free to quit and seek employment elsewhere. In many cases, a former employee will find work with another firm that is a direct competitor with the former employer.
Some employers want to protect themselves from this situation by having their key employees sign employment contracts with restrictive covenants. Common examples of such covenants include non-compete, non-solicitation, and nondisclosure clauses. But are such restrictive covenants actually enforceable in Florida?
The short answer is "yes." Section 542.335 of the Florida Statutes does expressly state that a contract containing one or more restrictive covenants may be enforceable provided they are "reasonable in time, area, and line of business." So what exactly does that mean?
The Rules Governing Non-Compete and Non-Solicitation Agreements
First things first. Any restrictive covenant must be in writing. You cannot enforce an "oral" or "implied" noncompete agreement. There must be a signed agreement between the employer and the employee who is the subject of the covenant.
Next, Section 542.335 requires that an employer establish a "legitimate business interest" before enforcing a restrictive covenant. Such interests can include protecting trade secrets or other valuable confidential information, such as customer lists. It may also include customer goodwill associated with the employer's existing trade or service marks within a specified area.
Once the employer establishes a legitimate business interest, it must then show that the restrictive covenant is reasonably related to protecting that interest. As noted above, this standard applies to the "time, area, and line of business." Breaking this down further:
A restrictive covenant against a former employee or independent contractor that lasts less than six months is presumed to be reasonable under Section 542.335. Conversely, a covenant that purports to last more than 2 years is presumed to be unreasonable.
The reasonable "area" for a restrictive covenant will largely depend on the scope or the business. An employer who only does business in Miami-Dade, for example, likely cannot use a noncompete clause to prevent someone from taking a similar job in Tampa. But if a company does business throughout the State of Florida, such a restriction could be considered reasonable.
Likewise, an employer generally cannot restrict a former employee from taking a job outside the employer's existing line of business. For instance, if Company A exclusively develops and sells iPhone apps, it probably cannot prevent a former employee from taking a job making Microsoft Windows apps.
Speak with a Florida Business Lawyer Today
Florida employers often seek restrictive covenants as a form of insurance against an employee turning around and undermining their business. But such agreements are legally complex in nature and are often more difficult to enforce than you might realize. That is why it is important to work with an experienced Tampa business and corporate attorney who can advise you in this area. Contact HD Law Partners today to schedule a consultation.
Source:
leg.state.fl.us/statutes/index.cfm?App_mode=Display_Statute&URL=0500-0599/0542/Sections/0542.335.html