3 Interesting Facts About Business Litigation In Florida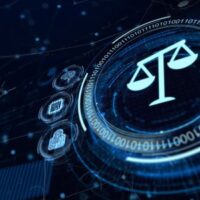 Any individual or company that is trading goods and services to make a profit is generally referred to as a business. There can be specificities surrounding the definition of a business depending on the location of the organization, but most enterprises in Florida that are running in order to make money are businesses, whether they are large or small, family run or not.
Florida is home to many businesses, and as is true with a lot of human interactions, disputes are common. When they happen, lean on the expertise of a Tampa business & corporate law attorney. Lawyers can help you in many different ways, depending on your specific situation, and are familiar with many interesting elements of Florida business law, including the following three facts.
Fact #1 – Florida is Known for Its Complex Business Litigation Cases
The state of Florida has a reputation for complex business litigation cases, many high-profile cases have made headlines in recent years. Some well-known cases have been between global corporations and have involved complex legal issues, such as patent infringement, breach of contract, and antitrust violations. With so many large corporations headquartered in Florida, it's no surprise that the state has become a hotbed of complex business litigation activity.
Fact #2 – The Sunshine State and Its "Rocket Docket" System
With a speedy court system, the nickname of "rocket docket" has been attributed to the Florida legal system. This is advantageous in business litigation cases because many are seeking a swift resolution to their legal disputes so they can return their time, focus, and energy to running the daily operations of their organization. Several measures are responsible for this fast litigation process, such as requiring parties to provide detailed pleadings and limiting the amount of discovery time allowed. As a result, business litigation cases in Florida often move quickly through the court system, with many cases being resolved within a year.
Fact #3 – Florida Has a Unique Approach to Non-Compete Agreements
Non-compete agreements are a common legal tool in many industries, and Florida has a unique approach to these agreements. In many states, non-compete agreements are enforceable as long as they are reasonable in terms of time, scope, and geographic location. However, in Florida, non-compete agreements are heavily scrutinized, and courts will only enforce them if they are necessary to protect a legitimate business interest.
Whether you are involved in complex cases involving large corporate interests or want to learn more about using the state's speedy court system for  smaller business disputes, there are many details to review when it comes to business law. Thankfully, experts are available to guide large and small business owners through their legal disputes, talk to a Tampa business & corporate law attorney to learn more.
What business law questions do you have? You don't have to try and learn the intricacies of Florida business law on your own. Instead, lean on professionals. To get started, make an appointment with the legal team at HD Law Partners. Call 813-964-7878 to schedule a free consultation.