Can a Homeowners' Association (HOA) Deny a Potential Buyer or Renter in Florida?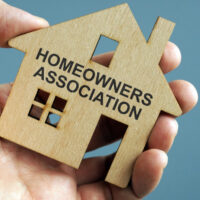 The board of directors of a Homeowners' Association (HOA) is elected by the residents of the community. An HOA is a governing body that makes and enforces many rules that impact the entire community. One of the HOA's duties is to protect the value of its residents' homes.
But what about denying buyers or renters in the community? Can an HOA decide who can and cannot buy or rent homes in the community? In Florida, HOAs have a legal right to approve or deny potential buyers and tenants if they do not meet specific criteria outlined in the association's governing documents.
The Association's Decision Cannot Be Discriminatory
HOA/Condo laws in Florida allow HOAs considerable discretion in approving or denying potential buyers and renters. While associations can apply the screening process to deny buyers and renters, the decision cannot be discriminatory or violate the Fair Housing Act.
According to the Department of Housing and Urban Development, the Act prohibits discrimination in housing based on race, religion, color, sex, age, disability, familial status, and national origin.
Legal Reasons to Deny Potential Buyers or Renters
If a condo or homeowners' association wants to reject a buyer or tenant, it must fully disclose its screening process in the governing documents. Also, when denying a prospective purchaser or renter, the HOA must have clearly explained its reasons for rejection. Without proper documentation explaining reasons for denial, the rejected buyer or renter is likely to pursue a discrimination lawsuit against the association.
There are four legal reasons associations can deny potential buyers or renters:
Violation of a rule outlined in the governing documents;
A propensity to violate rules and regulations in the past (e.g., an applicant, who lived in the association as a tenant and now wants to buy a property, is known to have violated the community's rules);
Material misrepresentation on the potential buyer or renter's applications (e.g., if the association asks about the applicant's criminal history but the applicants lies, the association has legal grounds to deny the application); and
The prospective buyer or renter has been convicted of a felony for violent crimes or crimes involving property, and their civil rights have not been restored.
How Do HOAs and Condos Screen Potential Buyers and Renters?
First and foremost, a condo or homeowners' association must have governing documents outlining the screening process and defining criteria for denying potential buyers and renters. Without clear guidelines, the rejected buyer or renter is likely to file a discrimination lawsuit against the condo or HOA.
Condo and homeowners' associations have a right to accept or deny potential owners or tenants. However, rejected buyers and renters may think that the association's decision is discriminatory and sue the association.
If you are a buyer or tenant whose application has been denied by the HOA and you believe that the association overstepped its rights, do not hesitate to contact our Sarasota homeowners' association attorneys at HD Law Partners. Schedule a case review to determine whether the association violated any state or federal laws when it rejected your application. Call at 813-964-7878 to schedule a consultation.
Resource:
hud.gov/program_offices/fair_housing_equal_opp/fair_housing_act_overview
https://www.hdlawpartners.com/evictions-foreclosures-on-hold-for-another-two-months-as-moratoriums-extended-what-this-means/