Evictions & Foreclosures On Hold for Another Two Months as Moratoriums Extended: What This Means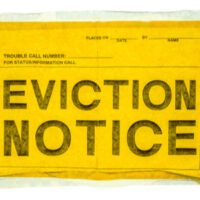 In mid-June, federal eviction and foreclosure moratoriums were extended for an additional two months; Specifically, Fannie Mae and Freddie Mac announced that they will extend moratoriums on evictions and foreclosures on single-family homes until August 31. Those who cannot make mortgage payments have the opportunity to seek for forbearance through the Coronavirus Relief and Economic Security (CARES) Act, which has allowed them to reduce or delay payments for up to one year, while those who do not have government backed loans may also be able to obtain forbearance, depending upon their lenders.
In addition, the US Department of Housing and Urban Development also extended loan forgiveness on single-family mortgages insured within the Federal Housing Administration (FHA) program through the end of August, and these efforts were also joined by the Federal Housing Finance Agency. While the moratorium extension specifically applies to homeowners who have FHA-insured Title II Single Family Forward and home equity conversion/reverse mortgage, all servicers have been ordered to halt foreclosure actions and cease evictions of anyone renting single-family properties with the program.
Mortgage Forbearance Under The CARES Act
As Florida foreclosure attorneys, we have already received a number of questions concerning how mortgage forbearance under the CARES Act works, as approximately four million homeowners have already entered forbearance programs just since the Act passed.
The Emergency Standalone Partial Claim program places any and all deferred mortgage payments owed into a junior lien, which is paid only when the mortgage is extinguished—usually due to the borrower selling their home or refinancing their mortgage. Borrowers are allowed to request an initial forbearance period of up to 180 days, and at the end of that period, they can extend that request by another 180 days.
Under the Act, lenders are also required to approve forbearances, regardless of any delinquency status, and borrowers are not required to provide any evidence of hardship to their lenders in order to be approved. In addition, the Act not only applies to borrowers with loans backed by Fannie Mae and Freddie Mac, but also the Department of Veteran Affairs and U.S. Department of Agriculture.
However, what we also advise clients is that, when you participate in this program, interest on missed payments still accrues and, while forbearance should not affect your credit, it could still make it more difficult to obtain a loan in the future.
What to Expect: Contact Our Florida Foreclosure Attorneys to Find Out More
If you apply for a forbearance under the program, you will receive a mortgage forbearance agreement from your lender, which highlights how payments will work once that the forbearance period ends. It is advisable that you sit down and have a consultation with a foreclosure attorney at that time in order to ensure that you understand this agreement in order to ensure that you do not agree to anything that could surprise you, or otherwise lead to foreclosure without you realizing it.
If you have any questions about these programs or foreclosures in general, contact our Tampa foreclosure attorneys at HD Law Partners today to find out how we can help.
Resource:
cnn.com/2020/06/17/success/fha-eviction-and-foreclosure-moratorium-extended/index.html
consumerfinance.gov/ask-cfpb/what-is-a-second-mortgage-loan-or-junior-lien-en-105/
forbes.com/sites/brendarichardson/2020/06/17/government-agencies-extend-foreclosure-and-eviction-moratoriums/#46ac3fb326bb
consumerfinance.gov/coronavirus/mortgage-and-housing-assistance/cares-act-mortgage-forbearance-what-you-need-know/
https://www.hdlawpartners.com/florida-governors-order-clarifies-eviction-foreclosure-suspension-but-does-not-apply-to-commercial-tenants/