What to Do if My Homeowners' Insurance Company is Stalling?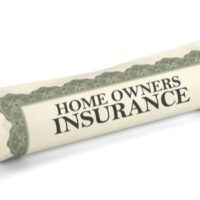 When you purchase a homeowners' insurance policy, you expect your insurer to fulfill their obligations. You wholeheartedly believe that your insurance company will help you through difficult times and provide peace of mind in the event of natural disasters, accidents, and other incidents.
Homeowner's insurance companies have a duty to act in good faith, but many breach that duty by delaying the claims process, a practice known as "stalling."
If your insurance company fails to process your homeowners' insurance claim within a reasonable time, you may have legal grounds to file an insurance bad faith claim. Consult with our Tampa homeowners' insurance attorneys at HD Law Partners to discuss your particular situation.
Why do homeowners' insurance companies use stall tactics?
Homeowners' insurance companies employ a variety of bad faith strategies, including stall tactics, to avoid or delay paying claims. Since insurers are profit-motivated companies, they are trying to increase their revenues by using stall tactics.
Insurance companies intentionally delay processing, investigating, and paying out claims in an attempt to induce a policyholder to accept a lower settlement offer.
Reasons why insurance companies put off settling a homeowners' insurance claim
Usually, there are three reasons why homeowners' insurance companies put off settling or paying out a claim:
The insurance company has requested additional documentation from the claimant;
The insurance company is conducting a comprehensive investigation because it suspects a fraudulent claim; or
The insurer is using a stall tactic in an attempt to encourage you to settle a claim for less than you actually deserve.
If you believe that your homeowners' insurance company is stalling, speak with a knowledgeable attorney right away.
What to do if my insurer is stalling?
Take the following steps if you suspect that your homeowners' insurance company is intentionally delaying processing or paying out your claim:
Gather and organize your documentation and records related to your claim. It is important to collect the following types of evidence and documentation: photos and videos of the property damage, your medical records, repair estimates, a copy of your insurance policy, your correspondence with the insurance company, and many more. Keep these records in a secure place and make sure that the documents are organized.
Have a clear timeline of events. You should keep a journal to write down everything that happened during and after the natural disaster or incident that resulted in damage or destruction of your property. It is essential to recall every conversation with the insurance adjuster and write a summary of what the conversations were about. Memories can fade over time, which is why having a clear timeline of events can help you strengthen your claim against the insurer.
Cooperate with your homeowners' insurance company. Most homeowners' insurance policies contain a clause that requires policyholders to cooperate with the insurance company when making a claim. If your insurer requests any additional documentation, provide the documents in a timely manner. However, if your insurer asks you to give a recorded statement, it is highly advised to consult with an attorney before providing any statements.
If your homeowners' insurance company is stalling or using delay tactics to avoid paying out your claim, contact a skilled attorney to defend your rights and help you obtain the compensation you deserve. Speak with our results-driven attorneys at HD Law Partners by calling 813-964-7878.
https://www.hdlawpartners.com/5-things-to-avoid-during-the-hurricane-insurance-claims-process-in-florida/