Coronavirus Concerns & Custody Battles in South Florida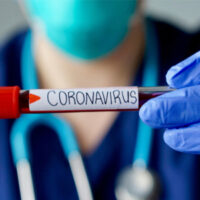 The coronavirus has brought a whole new type of family law dispute into relevance when it comes to custody issues. A number of doctors, first responders, and other healthcare workers here in Florida have found themselves subject to emergency court orders, whereby they can very quickly lose shared custody of their children simply due to their profession until the pandemic is over.
Take one doctor in South Florida who was the subject of an NBC Miami story and whose child's father requested and received an emergency order granting him sole custody entirely related to the COVID-19 outbreak even though she tested negative for the coronavirus because the judge deemed that it was necessary to "protect the best interests of the minor child," including the child's "safety and welfare." While that same doctor was able to successfully appeal the emergency order, winning a return to their 50-50 shared custody arrangement while they await a final ruling, she and many others who are divorced parents are either in constant panic or busy fighting these orders, suffering through disrupted lives while they try to help those battling the virus during their workday and custody rights during their personal time.
Under What Conditions Are Judges Granting Emergency Orders Like These?
Healthcare professionals on the receiving end of these orders have been shocked that judges would grant them without knowing any details regarding what the healthcare parent's work environment is like, what precautions are being taken to make sure that the virus is not contracted and brought home (i.e. personal protective equipment, negative tests, stripping and washing before entering the home, etc.), what the negative psychological effects on the child could be, etc.
Taking Every Precaution to Protect Yourself & Your Family If You Work On the Frontline
For those who are healthcare professionals that could possibly come into contact with the virus, or who live with or share children with professionals who do, the American Medical Association shared some tips on how to protect your family from COVID-19 from Dr. Rupp, who has published hundreds of articles on infectious disease control. Most of what Dr. Rupp recommends involves taking precautions at work, including:
Making sure that anyone who comes in is immediately taken to be evaluated and screened for any fever or respiratory disease
Using the right respiratory protection, including droplet protection, gloves, gowns, and N95 or other protection
Minimizing patient contact, where possible, through telehealth or other electronic means
Utilizing engineering solutions, such as intubation boxes, to decrease the risk of personnel coming into contact with infected secretions, where possible
Providing personnel with personal protective equipment, including masks, gowns, gloves, and respirators
Instructing everyone to wash their hands and avoid touching their face
In terms of the transition between work and home, Dr. Rupp also suggests that doing the following can be helpful:
Changing your clothes immediately before entering your home and placing those clothes through the normal laundry
Washing your hands as soon as you get home
Avoiding sharing toothbrushes, utensils, bowls, cups, and plates 
According to these experts, there is no information to indicate that if you are using gloves and gowns at work, that there are any concerns about bringing the virus home on clothing.
If You Have Any Questions or Concerns, Contact Our Florida Family Law Attorneys
If you or a loved one has any questions or concerns about a family law issue at this time, our Tampa family attorneys are available to make sure that your concerns are addressed. Contact us at HD Law Partners today to find out how we can help.
Resource:
nbcmiami.com/news/local/coronavirus-concerns-lead-to-custody-battle-for-south-florida-doctor/2218466/
ama-assn.org/practice-management/physician-health/how-doctors-can-keep-their-families-safe-after-providing-covid
ama-assn.org/practice-management/physician-health/how-doctors-can-keep-their-families-safe-after-providing-covid
https://www.hdlawpartners.com/family-law-issues-in-the-time-of-the-coronavirus/