When Can I Avoid an Alimony Award in a Florida Divorce?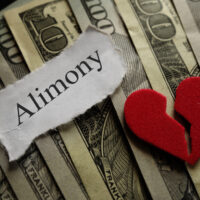 If you are currently going through a divorce or are contemplating a divorce, you may wonder how it may be possible to avoid an alimony award. Under Florida law, there are five types of spousal support:
Bridge-the-gap
Temporary
Rehabilitation
Durational
Permanent
Alimony is not awarded in 100% of all divorce cases in Florida. That is why it is important to understand the circumstances in which you could be able to avoid an alimony award. Speak with a Tampa alimony attorney at HD Law Partners to help you understand how you can avoid paying alimony and keep more of the money you earn to yourself.
5 situations when you can avoid an alimony award in Florida
There are five situations when you may be able to avoid an alimony award in Florida. Let's take a look at each of them.
Your spouse makes more than you
According to Fla. Stat. § 61.08, Florida courts consider a wide range of factors when issuing a spousal support order and determining the amount of monthly payments.
Under Florida law, courts will consider each party's financial resources and earning capacity prior to awarding alimony. Thus, if you do not earn more than your spouse, you will most likely not be ordered to pay alimony unless you voluntarily quit your job or take a pay cut to avoid paying spousal support to your soon-to-be-ex-spouse.
You had a short-term marriage
The longer your marriage lasted, the more likely the court is to award alimony. Spousal support is almost always ordered after long-term marriages that last more than 17 years. Alimony is also often ordered after medium-term marriages.
Alimony is rarely awarded after short-term marriages lasting up to seven years because both spouses are presumed to be more likely to obtain a job and financial independence following the divorce.
Your spouse cannot prove an actual need for alimony
Under Florida law, a spouse requesting maintenance must show the court evidence of their financial situation to establish an actual need for alimony. If your spouse cannot prove that they need financial support, you may be able to avoid an alimony award.
You request a vocational evaluation
You may be able to avoid or minimize the amount of alimony payments by requesting a vocational evaluation. During the evaluation, a qualified vocational expert will assess your spouse's earning capacity in the current job market.
You and your spouse agree to no alimony
Often, spouses can agree that neither party will be seeking alimony during the divorce. If you are able to find a consensus on this issue without going to court, you can avoid paying alimony. However, it is vital to have your agreement in writing.
In most cases, you will need help from an experienced family lawyer who can help facilitate negotiations between you and your spouse to reach a mutually acceptable solution.
Discuss your case with our alimony lawyers at HD Law Partners to determine how you can avoid an alimony award in your particular situation. Call 813-964-7878 to schedule a consultation.
https://www.hdlawpartners.com/do-i-have-a-right-to-smoke-cigarettes-and-marijuana-in-my-rental-unit/