What to Do When Your Homeowners' Insurance Claim is Denied in Florida?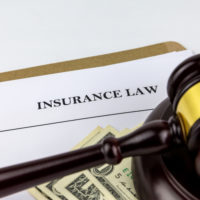 If you carry homeowners' insurance, you probably expect your insurer to pay for any covered damages to your property, including fire, theft, wind, flood, and others. However, you may be surprised to find out that your homeowners' insurance claim has been denied.
What should you do when your insurance company denies your homeowners' insurance claim in Florida? Should you dispute the denial yourself or contact a Tampa homeowners' insurance attorney to appeal the insurer's decision?
When a Homeowners' Insurance Claim Denial is Bad Faith
Insurance companies routinely deny homeowners' insurance claims or attempt to undervalue claims filed by policyholders. If you have been paying your insurance premiums consistently and on time for many years, you probably expect your insurer to fulfill its obligations. However, you need to keep in mind that insurance companies are never on your side.
Often, insurers put their own profits ahead of their policyholders' best interests. As a result, your homeowners' insurance claim can be denied or severely undervalued simply because the insurer is trying to increase profits. When an insurance company fails to keep its promises, you may grounds for an insurance bad faith lawsuit.
However, not all claim denials are made in bad faith. Sometimes, insurance claims are denied by mistake.
What to Do When Your Homeowners' Insurance Claim Was Denied?
Before appealing the insurer's decision to deny coverage, you need to prepare a winning strategy for disputing the denial. Before contacting your insurance company to ask questions about the denial or file an appeal, you need to:
Consult with a homeowners' insurance lawyer; and
Review your insurance policy and your claim to understand why the insurance company denied it.
When your claim is denied, the insurance company is required to provide you with a notice stating the reasons for the claim denial. If you did not receive the notice, you have a right to contact your insurer and request an explanation.  If the insurer refuses or fails to comply with the request, you may be dealing with a potential bad faith insurance practice. If this happened, you might be able to bring a civil action against your insurer under the Florida Statutes Section 624.155.
According to the Homeowner Claims Bill of Rights outlined in the Florida Statutes Section 627.7142, policyholders have the right, within 90 days of submitting a proof-of-loss statement, to receive:
Full settlement for the claim (if your claim is covered in full);
Partial payment for the undisputed portions of the claim); or
Denial of the claim.
Contact a Tampa Homeowners' Insurance Attorney
If your homeowners' insurance claim was denied, the first thing you should do is contact a knowledgeable attorney to assist you with appealing the denial. Your lawyer will prepare sufficient documentation and persuading evidence to dispute the denial of coverage.
It is not advised to appeal the insurer's decision if you do not have new evidence and documentation to support your claim. Contact our lawyers at HD Law Partners if your claim was denied. If you believe that your insurer acts in bad faith, schedule a free consultation with our Tampa insurance bad faith attorney. Call at 813-964-7878 for a case review.
https://www.hdlawpartners.com/foreclosure-crisis-looms-as-moratorium-set-to-expire-what-your-options-are/