Foreclosure Crisis Looms as Moratorium Set to Expire: What Your Options Are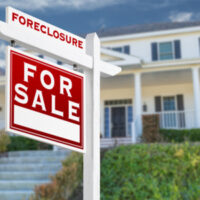 As the eviction and foreclosure suspensions put in place in Florida and elsewhere expire, a foreclosure housing crisis is potentially on the horizon for millions of Americans who are currently unable to make payments due to COVID-19's effects on employment. In Florida, the governor's order places a halt on foreclosures and evictions through August 1, 2020, and the federal CARES Act only prohibits lenders and servicers from initiating foreclosure proceedings until August 31, 2020, leaving a number of residents to potentially face a host of legal actions after that.
According to available statistics, more than four million residential mortgage loans were in forbearance as of the end of June, and many of them have been still been receiving foreclosure notices from banks during the pandemic in spite of the moratorium, as it only bars judges and law enforcement from finalizing the proceedings until after August 1. While previous reports found that Florida (alongside New Jersey) had 24 out of 50 of the top most at-risk counties in the country, according to recently-released data, Flagler and Hernando Counties will be hit hardest during the second quarter.
Avoid One of the Biggest Mistakes Homeowners Facing Foreclosure Make
During these times, there is no question that having an aggressive foreclosure defense makes all the difference in the world in terms of being able to stay in your home.  As a result, it is always a good idea to discuss what your rights are, what the bank can and cannot do, and what to expect with a foreclosure attorney because everything depends upon your individual circumstances.
One of the biggest mistakes that homeowners can make is choosing to declare bankruptcy instead of defending against foreclosure. At the moment, homeowners have better options than declaring bankruptcy, which only places a temporary hold on any foreclosure proceedings. For example, homeowners should first attempt to get a hold of their lenders and try to negotiate a COVID-19-related deferral. While homeowners with FHA-insured mortgages in good standing will be eligible for up to one-year of delayed forbearance when it comes to payments, those who were already facing foreclosures before the CARES Act was implemented will likely face more challenges. However, a number of lenders are offering similar protections to those with private loans.
How Good Florida Foreclosure Defense Attorneys Can Help
While a bank can foreclose on a homeowner without a viable defense in a few months, a good defense can keep a homeowner in place for at least several years. Attorneys who practice in representing those impacted by foreclosure proceedings here in Florida are aware of these nuances and how to strategically apply them.
Our attorneys are amongst those who can help. If you have any questions or concerns about foreclosure in Florida and/or if you need assistance, we can discuss your options and what we recommend in terms of moving forward. Contact the Tampa foreclosures attorneys at the office of HD Law Partners today to find out more.
Resource:
finance.yahoo.com/news/renters-homeowners-face-new-phase-of-coronavirus-crisis-evictions-172940378.html
attomdata.com/news/market-trends/foreclosures/attom-data-solutions-q2-2020-coronavirus-housing-impact-report/
brevardtimes.com/2020/07/governor-extends-florida-foreclosure-and-eviction-moratorium-until-august-1/
https://www.hdlawpartners.com/businesses-gear-up-for-wave-of-insurance-bad-faith-litigation-over-coronavirus-related-claims/