Businesses Gear Up for Wave of Insurance Bad Faith Litigation Over Coronavirus-Related Claims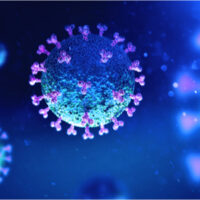 The issue of the coronavirus potentially causing business losses and a number of U.S. companies thinking that their insurance policies cover this loss of revenue due to the outbreak will likely be a significant source of insurance bad faith litigation as we face more and more losses due to the virus. According to the Organisation for Economic Cooperation and Development, if the virus continues along its current path, it could cut the year's global growth by half to 1.5 percent for the year, causing a $1.5 trillion loss due to the disease.
Business Interruption & Contingent Business Interruption Insurance Policies
Many are estimating that these losses will be greater than disasters such as Hurricane Katrina, but less likely to be insured. This is because while most-all companies have business interruption insurance as part of their insurance policies in order to cover operations losses when business has to halt unexpectedly, these policies are almost always linked to "direct physical loss or damage" as the definition of what constitutes loss that validates payment, and quarantines do not cause physical damage in the same way that a fire or earthquake does.
This same logic also essentially applies to contingent business interruption insurance policies, which cover disruptions due to policyholders' suppliers. Even if some insurers do agree to cover decontamination costs after an outbreak, they tend to tightly regulate these costs, having strict ceilings and limits on how much they pay out to cover them. This is likely due, in part, to disasters linked to SARS, Ebola, and Zika outbreaks, all of which lead to a number of business interruption claims that became unwieldy such that a number of insurance companies took steps to explicitly exclude outbreaks from business interruption claims in contracts. Some companies even took steps to come up with a specific, separate type of business insurance that was specific to outbreaks like these and which is designed to kick in when deaths due to an epidemic reach a certain threshold or when a particular event occurs, such as a travel ban or government shutdown, where the business chooses the event and customizes the insurance policy based on its own assumption of risks.
Florida Insurance Bad Faith Attorneys Representing Insurance Carriers
Still, in spite of these clear policy limits spelled out in insurance contracts and insurance companies only being enabled to pay out benefits where coverage and liability are clear, a "storm" of litigation is expected over this issue as companies try to get around these exclusions, potentially arguing that an outbreak epidemic constitutes "physical damage" to the workplace.
HD Law Partners represents insurance carriers when there are good faith disputes over coverage, damages, or liability, as well as defense of claims alleging insurance bad faith or plaintiffs seeking extra-contractual liability. Contact our Tampa insurance bad faith attorneys today with any questions you might have about our services.
Resource:
nytimes.com/2020/03/05/business/coronavirus-business-insurance.html
oecd.org/economy/global-economy-faces-gravest-threat-since-the-crisis-as-coronavirus-spreads.htm
https://www.hdlawpartners.com/latest-trends-in-insurance-litigation/