Latest Trends in Insurance Litigation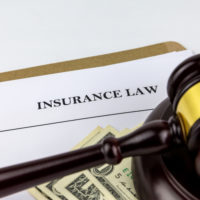 According to the latest statistics, in 2018, almost one in 20 S&P 500 companies was hit with a securities class-action lawsuit. The latest trends indicate that air crashes, concert shootings, data breaches, opioids, sexual misconduct, and wildfires now drive large, event-driven lawsuits that are costing insurance companies millions.
Derivative Lawsuits
In addition, these events are also triggering securities class actions against company boards as well, known as "derivative" lawsuits. These typically accuse directors and officers of failing in their fiduciary responsibilities as well. For example, Wells Fargo and the company's then CEO were sued for failing to stop the creation of false customer accounts. The company (i.e. its insurance company) settled the lawsuit for $240 million.
Strangely, these settlements often go to the very companies that are the subject of the lawsuits; funds that are often supposed to go towards corporate governance changes, such as overhauling the board. These are known as "derivative settlements."
Merger Objection Lawsuits
Other types of insurance litigation on the rise includes merger objection lawsuits. According to Chubb's report, 85 percent of mergers in 2018 were challenged by litigation; usually involving claims that the acquiring company paid too much or the target company sold for too little.
Cyan v. County Employees Retirement Fund Opens State Courts to Securities Act Claims
One U.S. Supreme Court decision in particular also led to a significant increase in securities litigation: Cyan v. County Employees Retirement Fund, which reinforced the ability for state courts to hear claims related to the Securities Act of 1933 as well as dictating that defendants cannot remove class action lawsuits from state to federal court simply because they only contain Securities Act claims. Prior to this decision, companies were able to argue that Congress had removed jurisdiction over a number of securities class-action lawsuits from the state courts. As a result of the decision, plaintiffs now find it significantly easier to "forum shop" for a jurisdiction that will as friendly as possible to their lawsuit.
However, several cases that are currently pending in the Delaware Supreme Court could open the door to companies to include wording that mandates that shareholders file in federal court in their charter documents. Doing so would eliminate duplicative state court litigation, which would then affect Directors & Officers insurance.
Contact Our Florida Insurance Litigation Attorneys to Find Out More
When faced with a new lawsuit, insurance companies usually have to spend between nine and 10 million dollars just to even begin settlement talks. As a result, it has become increasingly difficult for new companies to even obtain Directors & Officers insurance.
The Tampa insurance bad faith attorneys at HD Law Partners represents insurance companies whenever there is a dispute over coverage, damages, or liability. We also provide full defense services for insurance bad faith or extra-contractual liability claims. Contact our insurance bad faith defense attorneys today to find out more.
Resource:
oyez.org/cases/2017/15-1439
cnbc.com/2020/01/09/companies-are-paying-big-bucks-to-insure-boards-against-liability-as-class-action-suits-soar.html
https://www.hdlawpartners.com/nine-months-after-hurricane-michael-more-than-20000-hurricane-claims-go-unpaid/