What Damages Are Available in a Bad Faith Insurance Claim?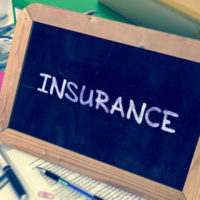 Insurance companies have an obligation to handle claims in good faith. It means that insurers must promptly investigate valid claims for damages and provide compensation for a covered loss.
Unfortunately, not all insurers act in good faith when handling insurance claims. If you suspect that an insurance company acts in bad faith, you may have grounds to sue the company and recover damages.
The recoverable damages depend on the circumstances of your case, the financial losses caused by the insurer's bad faith conduct, and the severity of that conduct.
Speak with a Tampa insurance bad faith attorney at HD Law Partners to discuss your case and determine if you have grounds to sue your insurer and obtain compensation.
What is a bad faith insurance claim?
Section 624.155, Florida Statutes, allows the insured to file a lawsuit against an insurance company when the latter is acting in bad faith. You can file a bad faith insurance claim when any of the following occurs:
Dragging out the claims process by waiting to investigate your claim or inspect the damages;
Failing to conduct a prompt and complete investigation;
Ignoring your claim or letters and failing to respond within the applicable timeframe;
Demanding additional documentation without a reasonable explanation or good cause;
Unreasonably denying requests for medical treatment approval;
Refusing to pay a valid claim;
Denying a claim without an explanation; or
Wrongfully underpaying a claim.
When any of the above-mentioned occurs, you may have grounds to file a bad faith insurance claim to seek compensation for the losses you are entitled to as well as additional damages caused by the insurer's bad faith conduct.
What damages can I recover in my bad faith insurance claim?
If you are eligible to sue an insurance company for acting in bad faith, you may be able to recover the full value of your original claim in addition to bad faith damages, which will be determined on a case-by-case basis.
Bad faith damages usually include court costs, legal fees, and attorney's fees incurred by the claimant in bringing a bad faith insurance claim. Also, if you incurred losses because of the insurer's bad faith conduct – for example, emotional distress caused by unreasonable delays in your case – you may be entitled to additional damages.
If the insurer shows reckless disregard for your rights or its conduct can be defined as willful, wanton, or malicious, you may be able to recover punitive damages pursuant to Florida Statute 624.155.
How to seek compensation through a bad faith insurance claim?
Under Florida law, you must file a Civil Remedy Notice before bringing a bad faith insurance claim against the insurer. The Notice must include the following:
Which statutory provisions were violated by the insurance company;
The name of the insurance adjuster or another person involved in the violation;
The facts and circumstances surrounding the alleged bad faith insurance conduct; and
Reference to specific provisions in the policy that were violated by the insurer.
It is essential to contact an insurance bad faith attorney to help you obtain a judgment against the insurance company. After the filing of the Notice, the insurance company has 60 days to "cure" the alleged violation. If no action is taken, you may proceed with a lawsuit to seek compensation.
Talk to our Tampa insurance bad faith lawyers to determine what damages may be available in your claim against the insurer. Contact HD Law Partners for a case evaluation. Call 813-964-7878.
https://www.hdlawpartners.com/can-a-homeowners-association-hoa-prohibit-rentals/