Can a Homeowners' Association (HOA) Prohibit Rentals?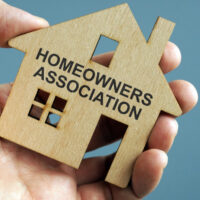 If you own a condo or home but want to rent it out to earn some passive income, you may be wondering, "Can my homeowners' association (HOA) prohibit or restrict rentals?"
The short answer is, "Yes." A homeowners' association can prohibit or restrict rentals. For example, many HOAs in Florida limit the number of leases per year or impose mandatory waiting periods before a homeowner is allowed to rent their unit.
If you are having disputes with your HOA or COA regarding rentals, you should contact our Tampa homeowners' association attorney at HD Law Partners to discuss your particular situation.
Can HOAs prohibit rentals in Florida?
Generally, yes. Homeowners' associations can either create rental restrictions or prohibit homeowners from renting out their units. However, under Florida Condominium Law, homeowners' associations cannot amend their governing documents – known as a Declaration of Covenants, Conditions, and Restriction – unless at least two-thirds of the members approve the new measure.
While many HOAs prohibit or restrict long-term rentals in Florida, some only ban short-term rentals (Airbnb).
How can a homeowners' association restrict rentals?
While rental restrictions vary from one association to another, it is vital to consult with a skilled homeowners' association attorney in Florida to review the HOA's governing documents to determine if any rental restrictions exist.
Under Section 718.110(13), Florida Statutes, HOAs can limit the number of times a homeowner is permitted to rent their unit during a specified period.
The most common rental restrictions established by HOAs include:
Permitting homeowners to rent a unit a limited number of times per year. For example, an HOA may allow owners to rent their home or condo once or twice a year.
Setting a minimum lease period. This is a common restriction aimed at banning short-term rentals and Airbnb in HOAs. Typically, HOAs set 30, 60, or 90 days as a minimum lease period.
Imposing a mandatory waiting period. Some homeowners' associations allow homeowners to rent their units after a certain amount of time has passed. For example, an HOA may require owners to occupy or own a unit for a year before renting it out.
Limiting the number of rental units in the HOA. Many HOAs impose a rental cap to limit the number of rental units in the community. For example, if the rental cap is set at 30%, you can only rent your unit if 29% or fewer units are currently rented in the HOA.
If your HOA restricts rentals, you may want to consult with an experienced homeowners' association attorney in Florida to determine whether the restrictions meet the definition of "reasonable" under state law.
When evaluating the reasonableness of rental prohibitions or restrictions, courts determine whether the HOA had a legitimate purpose for prohibiting or restricting rentals.
Can an HOA screen and turn down tenant applications?
Many HOAs reserve the right to screen and turn down prospective tenants in order to weed out renters who might be "harmful" to the community. However, HOAs must be cautious about conducting background checks because the Fair Housing Act prohibits discrimination based on the renter's race, national origin, color, gender, religion, disability, and familial status.
Schedule a consultation with our Tampa homeowners' association attorneys at HD Law Partners to determine whether your HOA can prohibit or restrict rentals in your particular case. Call at 813-964-7878 to schedule a consultation.
Resource:
hud.gov/program_offices/fair_housing_equal_opp/fair_housing_rights_and_obligations
https://www.hdlawpartners.com/what-to-do-when-your-homeowners-insurance-claim-is-denied-in-florida/