The Importance of Understanding & Addressing Insurance Policies During Divorce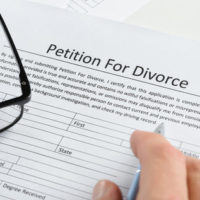 During stressful times as going through divorce proceedings, it is common to let important issues and accounts, such as insurance coverage, fall by the wayside. However, during this time, it is extremely important to take a close look at any and all insurance policies in order to foresee whether your insurance policies may be impacted once your divorce is finalized – in order for you to strategically prepare.
Below, we discuss the two main types of insurance that are typically relevant during divorce: health and life insurance.
Health Insurance
When a couple is married, frequently, one spouse is covered in terms of their own health insurance on the other's health plan. In order to help the spouse that does not earn an income after divorce, the purpose of the Consolidated Omnibus Budget Reconciliation Act (COBRA) is to allow them to continue the coverage under their ex's plan for three years afterward.
However, while COBRA is convenient in terms of continuation of existing coverage, it is not necessarily the most affordable option. In addition, the time limit makes it somewhat impractical after a certain amount of time has passed.
Now that the Affordable Care Act has been passed, there may very well be cheaper health plans available for those who either don't have their own health insurance through an employer and/or do not make enough income to purchase their own private plan. You can explore all of these options with a variety of advisers, including your divorce attorney.
Life Insurance
Life insurance is also important consideration during divorce, especially if spousal support is relevant to you. While spousal support stops when the payer passes away, typically, these payments can continue pursuant to a life insurance policy on the payer. In addition, sometimes your attorney can ensure that the life insurance policy is a required part of your divorce settlement. If this is of interest to you, you will want to make sure that you own the policy so as to retain control over that policy and ensure that changes are not made and payments regularly occur.
Life insurance needs to be arranged for before the divorce is finalized because the payer spouse ends up being uninsurable, in which case adjustments may need to be made to the divorce decree in some circumstances. In addition, existing policies may be considered a marital asset under some circumstances.
Contact Our Florida Divorce Attorneys To Find Out More
Like every other issue that you have to deal with before, during, and after divorce, figuring out how to address and deal with insurance policies may not be very straightforward. However also like everything else, you must be aware of all of the policies and details going into the divorce so that you are aware of what you might want to adjust for your divorce settlement.
If you live in Florida and have any questions about divorce, including insurance policies before and after, contact our experienced Tampa divorce attorneys at HD Law Partners today to find out how we can help.
Resource:
forbes.com/sites/catherineschnaubelt/2019/04/29/insurance-issues-to-consider-in-a-divorce/#e9dbaf0b5d1e
https://www.hdlawpartners.com/divorce-insurance-policies-preventing-later-disputes/