Important Topics Divorcing Couples Often Forget to Address in Their Settlements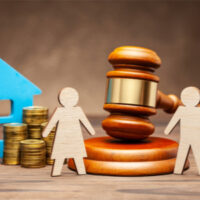 Whether divorces are amicable or contentious, divorce settlements that are drafted and finalized too quickly could be missing some crucial issues, especially if a couple shares children. This is especially important if one parent is  the primary residential parent and, as a result, may incur extra costs and could end up being on the hook for thousands of dollars.  As a result, if any of the following applies in your circumstances, ensure that you and your attorney discuss and address these issues in your settlement:
College Costs
Addressing who is going to pay for college is essential if you share a child who is college bound, as Florida does not require parents to split tuition, room, and board, and, as a result, parents cannot be forced to pay for college costs unless it is addressed in the settlement or another contract. As a result, if you are the primary residential parent (or even if you are not), it may be important to you to at least obtain language covering the cost of a four-year in-state school. Also make sure that there is language included which addresses all of the other costs that come along with the college experience, such as books, computers, meals, travel, insurance, and any other expenses that might come up.
College Prep & Applications
There are a number of costs that come up in the final two years leading up to college, such as preparing for and taking tests (tutoring programs, etc.), applying to schools, etc. that you may also want to address in the settlement.
First Refusal Language
You may also want to adjust any first refusal language in the settlement in order to 'take over' any custody time with your children if, for example, your ex goes out of town or otherwise cannot meet their obligations at some point during their timesharing.
Investments
Make sure that your potential tax hit for any investment accounts you are awarded have also been addressed, as different investments yield different results (for example, splitting traditional and Roth IRAs). You also want to make sure you know the cost basis for any investment accounts you are getting as well so that you know what you may owe based on the capital gains tax rate and can thus try to minimize or avoid capital gains taxes in general by investing for the long-term.
If You Have Questions About Divorce or Other Family Law Issues in Florida, Contact Our Attorneys Today
If you live in Florida, it is imperative that you work with an experienced divorce attorney who is well-versed in divorce settlements and who is prepared to address any property and time sharing issues unique to your circumstances. At HD Law Partners, we have more than 40 years' combined experience in representing clients in family court matters, and we are prepared to act as your trusted legal advocate. Contact our Tampa family attorneys today to find out more about our services.
Resource:
seattletimes.com/business/crucial-extra-items-to-cover-in-a-divorce-settlement/
https://www.hdlawpartners.com/protecting-yourself-financially-before-during-and-after-divorce/