Protecting Yourself Financially Before, During, And After Divorce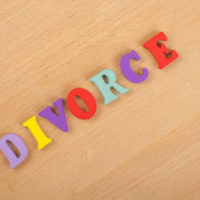 As family law attorneys who practice here in Florida, one of the important areas that we counsel clients on is how to walk away from your divorce while ensuring that you are financially protected. This is, in many circumstances, easier said than done, as, of course, it is difficult to plan for every little financial detail when you are first preparing for divorce. Yet, by hiring a good, experienced attorney who you are comfortable with, and who also has experience and contacts in other areas of law, such as business law, you set yourself up to be better prepared to ensure that you come out of your divorce financially protected.
Below, we discuss one of the common misunderstandings people have when it comes to financial obligations after divorce, as well as several steps that you should take right away when you are getting a divorce in order to protect your financial interests:
Tax Liability
First and foremost, regardless of whether one's divorce decree indicates that they are not liable for their former spouse's tax bill, if you filed a joint federal income tax return with your ex, both of you are jointly and severally liable for what is due that tax year. This means that the IRS has the authority to collect the full amount from either of you, regardless of whether one or the other is specifically responsible for or connected to the liability. This is because while the divorce decree is issued by the state, the IRS is a federal entity. However, there are certain tax forms that an individual can file in an effort to obtain relief from joint and several tax liability, such as Form 8857, titled "Request for Innocent Spouse Relief," which is specifically for those who believe that their current or former spouse should be held responsible for all or part of the tax.
Assets & Accounts
Still, there is plenty that you can do in order to ensure that any liability for your soon-to-be ex's financial actions are halted as soon as possible. At a minimum, ensure that you do the following as soon as possible to protect your accounts and to determine how much you are financially entitled to:
Because you are liable for half of any joint expenses for a certain amount of time, work with your attorney to ensure that your spouse does not run up any large bills by closing all joint accounts that they have access to so that you won't be held responsible for charges that they incur
Monitor your credit score before, during, and after the divorce
Contact your financial institution(s) and ensure that two signatures are required for any withdrawals from your investment and/or savings account(s)
Obtain an inventory of all marital assets and decipher which are in your name and which belong to your spouse
Work with The Best in Florida Family Law
Securing an equitable settlement is crucial in divorce.  At HD Law Partners, we understand how these circumstances can impact nearly every aspect of one's life. Our Tampa family attorneys have more than 40 years combined experience representing Florida clients in family law issues—and we will work tirelessly in order to ensure that our clients have the best possible results in their cases. Contact us today to find out more.
Resource:
irs.gov/forms-pubs/about-form-8857
msn.com/en-us/money/personalfinance/7-things-to-do-asap-when-your-spouse-wants-a-divorce/ar-BB17GbTf
https://www.hdlawpartners.com/dealing-with-the-issue-of-dissipation-excessive-spending-of-marital-assets-claims-in-divorce/