Getting Through the Holidays After Divorce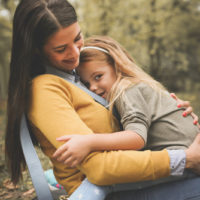 As attorneys who help countless clients prepare for and get through divorce here in Florida, we also frequently counsel our clients on general suggestions for getting through their first holiday after divorce. A number of parents are especially concerned about where to draw the line between preserving old traditions while making new ones with their children at the same time.
Experts of all types of backgrounds have offered their advice when it comes to coping after divorce, especially during your first holiday. It is a predominant theme amongst each of these experts that parents consulting their children on what their preferences in terms of new versus old traditions tends to work well for getting through this time and finding a new, happy balance. Below, we discuss some additional tips from experts on how to make the most of your holiday after divorce:
Focusing On Your Children & Building New Traditions
Many people find that focusing on their children is very helpful at this time. By focusing on making their holidays bright and cheerful, this may just come back to brighten your holiday as well. By discussing what they'd like to do this holiday season, many people find that engaging in new traditions with their children is very helpful; for example, getting and decorating a fake tree together instead of going out and cutting down a tree. Also keep in mind that new traditions don't just involve your children; they can involve cooking new dishes for the holiday, visiting friends and family you have not seen in some time, etc.
People & Activities That Make You Happy
Indeed, surrounding oneself with people and/or activities that make one happy is very important during the holidays can be especially rewarding. Do not be afraid to be proactive and plan ahead when it comes to social events. Regardless of what you consider to be a rewarding activity, prioritize yourself and self-care during this time.
Setting Your Own Boundaries
While engaging in discussions with your family and friends about what everyone wants to do is important, do not be afraid to set your own boundaries as well. This includes any gatherings you are too uncomfortable with, extended family you do and do not want to see, what traditions you would personally like to participate in, etc.
Valuable Ways to Spend Your Time
Many find that, if they now split their children's time with their ex, that they have more time on their hands during the season. While this may at first be daunting, it can also provide more time for relaxation and less hectic holiday activities. In addition, some people find that starting to volunteer with an organization and helping those in need during the holidays can be especially rewarding.
Work with Experienced Florida Divorce Attorneys
There is no question that giving yourself time and space when it comes to your divorce and getting through the holidays is helpful. If you have any questions about obtaining a divorce here in Florida, contact our compassionate, professional Tampa family attorneys at HD Law Partners today to find out how we can help.
Resource:
meetmindful.com/10-tips-for-surviving-the-holidays-after-a-divorce/
https://www.hdlawpartners.com/12-signs-that-divorce-may-be-a-happier-choice-for-you/