Do I Need Florida Uninsured Motorist Coverage In My Auto Policy?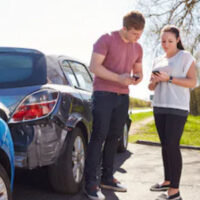 If you own a car in Florida, you should know that you are required to carry a certain minimum amount of auto insurance. Florida is a "no-fault" state, your insurance is expected to pay for any personal injury that you sustain in an accident. But this personal injury protection (PIP) coverage is often insufficient to fully cover your medical expenses and other accident-related losses. PIP coverage does not address situations where your accident was caused by the negligence of another driver.
This brings up another issue. Even when you can prove that the other driver was responsible for the accident, they may have little (if any) insurance coverage of their own. So what do you do then? In many cases, your own insurance company may still be responsible assuming you purchased uninsured motorist (UM) coverage as part of your auto policy.
How UM Coverage Works And Why You Need It
UM coverage kicks in when you, or someone else covered by your policy, is injured by a driver with either no insurance or insufficient insurance to fully compensate the injured party for their legal damages. Keep in mind, an uninsured driver can also include an unknown party, such as a hit-and-run driver who flees the scene of an accident and is never identified by the police.
Now, you are not required to purchase or maintain UM coverage under Florida law. However, your insurance company is legally required to offer such coverage when you purchase your policy. It is then up to you to reject UM coverage in writing. In most cases, it is a good idea to carry at least some UM coverage.
Normally, your insurance company will offer you UM coverage with the same basic limits as your required PIP coverage. You can also elect to purchase a higher limit of coverage. One thing to note, is that UM coverage is often sold as either "stacking" or "non-stacking." The basic difference between the two is that while stacked coverage is typically more expensive, it also allows you to combine the limits on multiple insured vehicles. In other words, say you have two insured vehicles, each with a UM limit of $50,000 per person. Should an accident occur, the maximum coverage on a stacked UM policy would be $100,000 per person.
Not to mention that UM coverage only covers personal injury. It does not cover any damage to your car. For this reason, you should not avoid UM coverage simply because you have an older vehicle. Remember, UM coverage is designed to protect you and other household members in the event of a serious accident.
Protect Yourself And Speak With Us Today
Even if you have UM coverage, your insurance company may still put up a fight when it comes time to actually pay out the policy. That is why it is a good idea to consult with an experienced Tampa auto accident attorney who will look out for your best interests. Contact HD Law Partners today to schedule a free consultation with a member of our Florida personal injury team.