Breach of Contract Claims for Commercial Landlords & Businesses During COVID-19: Will Force Majeure Be of Help?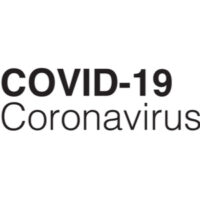 One issue that has already come up in a number of contexts due to the coronavirus pandemic, including when it comes to business and landlord-tenant breach of contract claims, is the force majeure clause, or the provision in contracts which excuses non-performance of some contract obligations if certain unforeseeable events occur which makes fulfilling these obligations impossible (usually known as "acts of God"). Historically, these clauses have included earthquakes, floods, hurricanes, and sometimes also labor disputes, strikes, wars, etc.
However, some commercial tenants are now arguing that COVID-19 constitutes a "force majeure" event that makes fulfilling their rent obligations impossible, while many businesses have been and continue to argue that they cannot fulfill their contract obligations due to COVID-19 creating extraordinary and unforeseeable events.  These events and circumstances include workers unable to show up for work, having to close down facilities, states mandating social distancing, supply chains abroad shutting down, etc. There is no question that the courts will be filled with these disputes once that they are up and running again.
What Force Majeure Clauses Actually Provide For
However, it is important to note that, while courts will always first look to the clause itself in the contract to determine what, specifically, the parties agreed to, most of the time, these clauses are boilerplate provisions that are given very little attention and time during the drafting of the contract, and rarely do they specifically mention pandemics. In addition, the courts are hesitant to allow for force majeure to excuse contract obligations due to changing economic conditions and hardships. This arguably leaves these disputes in a similar position that many businesses are in with insurance companies regarding business interruption insurance and the pandemic, with insurance companies arguing that business interruption insurance does not cover business losses due to COVID-19 and commercial landlords arguing that commercial leases do not provide for nonpayment of rent due to financial hardship caused by a pandemic.
Providing Notice
In addition, when invoking a force majeure clause, a party has to provide notice to the other party (to the extent that it is possible) so that that party has the option of modifying their order, accepting delay, or terminating the contract and going elsewhere; a procedure which has been difficult to follow through with during COVID-19, as everything, including shutdowns and mandatory social distancing, has been proceeding very quickly and not always with notice.
Contact Our Breach of Contract Attorneys to Find Out About Florida
While Florida Governor Ron DeSantis did enter a moratorium on evicting tenants for 45 days from April 2 and the Florida Supreme Court suspended clerks from issuing writs of possession through May 29, DeSantis' measure only applies to residential tenants, not commercial tenants. Still, with court closures, commercial landlords may have difficulty with enforcement, as will businesses that have concerns about breach of contract issues that they cannot yet litigate due to closures. However, you do have some options available to you during this time – Contact our Tampa breach of contract attorneys at HD Law Partners today to find out more about what those are.
Resource:
flgov.com/wp-content/uploads/orders/2020/EO_20-94.pdf
floridasupremecourt.org/content/download/633282/7195631/AOSC20-23.pdf
reuters.com/article/us-health-coronavirus-livestock-insight-idUSKCN2292YS
https://www.hdlawpartners.com/mcdonalds-wins-largest-adjudicated-case-in-the-history-of-national-labor-relations-board-sets-precedent-for-franchise-business-model/