Why Following A Doctor's Guidance Is Essential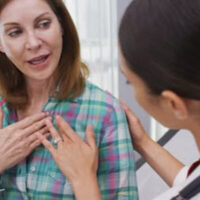 One of the first things you will be told by a legal expert in the aftermath of an accident is that it is essential to seek medical attention. And from the moment you leave the medical office, follow the guidance of a doctor to ensure proper healing and recovery. This is because following a doctor's guidance is not only important for physical healing but can also play a critical role in securing an insurance settlement.
Seeking medical attention after an accident, even when you think an injury is minor, is crucial because injuries may not be apparent at first. For instance, symptoms of whiplash may take several days to show up after a car accident. And if you do not see a doctor immediately after the accident, it may be difficult to connect any medical issues you experience to the event. To learn more about best practices when it comes to medical care after an injury, connect with a Tampa personal injury attorney.
What Type of Guidance Will I Receive?
After seeking medical attention, your doctor's guidance may include taking medication, undergoing physical therapy, or even undergoing surgery in some cases. Following the treatment plan ensures that your body heals correctly, reducing the risk of long-term complications.
Plus, following a doctor's guidance is not only essential for physical healing, it can also impact your chances of securing an insurance settlement. Insurance companies often look at medical records to determine the extent of injuries and the cost of medical treatment. If you do not follow the doctor's guidance or fail to seek medical attention altogether, it can be incredibly challenging to prove that your injuries are directly related to the accident. As a result, insurance companies may use a lack of medical records or treatment as an excuse to reduce or deny your claim.
Because doctor guidance and communication can be essential forms of documentation, making an effort to track all medical treatments, including doctor visits, diagnoses, and prescribed medications is helpful.
Who Can Guide Me Through the Recovery Process?
If you aren't sure how to start the claims process or are worried you are making decisions that could weaken your claim, connect with a professional. Working with a Tampa attorney can help ensure that you follow the necessary steps after an accident. An attorney can help you understand the legal process, document medical treatments, and negotiate with insurance companies. An attorney can guide you through the complexities of Florida's insurance laws, making it easier to receive fair compensation for your injuries.
Is a medical treatment plan part of your Florida accident recovery? Documenting medical treatments can serve as evidence of your injuries and increase the likelihood of a fair insurance settlement. Discuss what proof you will need to secure a maximum settlement amount with the lawyers at HD Law Partners. A seasoned attorney will guide you through Florida's legal system and ensure that you receive the compensation you deserve for your injuries. When you are ready to get started, call 813-964-7878.