Why Am I Being Contacted By A Paralegal?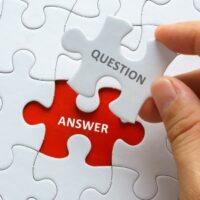 After hiring a Florida injury lawyer, you may be contacted by a paralegal. Many legal teams include paralegals, these professionals are often an essential asset to personal injury cases.
Paralegals provide support in many areas, including document preparation, legal research, and client communication. If you are contacted by a paralegal after hiring a seasoned Tampa personal injury attorney, it is because they are working to support your case and ensure that you receive the best possible outcome. Of course, if you have any questions about their role in your case that you would like answered by your attorney, you can reach out to them as well.
Why a Paralegal May Contact You
After hiring a Florida attorney, it is common for individuals to be contacted by a paralegal working on their case. There are several reasons why you may receive a call or email from a paralegal.
An introduction. A paralegal may call you to introduce themselves and let you know that they will be assisting with your case. This can help you feel more connected to your legal team and understand the different roles that each person plays.
Process of gathering information. It is also possible that a paralegal will contact you to collect additional information from you. This could include medical records or witness statements, for example.
Providing you with status updates. As your case progresses, a paralegal may inform you of developments that have occurred. Many who are going through the personal injury damage recovery process find this enormously helpful, as it gives them opportunities to stay informed and prepared for what's to come.
Answer your questions. And if you have any questions or concerns about your case, a paralegal can be a valuable resource. They can provide answers and guidance, even when your attorney is in court or unable to communicate because they are involved in negotiation meetings.
Because Florida paralegals are conversing with clients, gathering evidence documentation and answering inquiries, attorneys have time to represent clients in court and take important meetings. Paralegals are a fantastic support for successful legal teams throughout the state of Florida and around the country.
Communicate with a Reputable FL Legal Team Today
When you are healing from an accident injury, you need a qualified Tampa personal injury attorney and their team fighting for your financial future while you focus time, energy, and care on your physical, mental, and emotional recovery.
A paralegal could be an integral part of your legal team, providing you with updates on the progress of your case, answering your inquiries, and giving you guidance on what to expect during the legal process.
Could you use some clarification on who will be working on your legal team and how they can help you achieve your desired outcome? When you hire the skilled legal professionals at HD Law Partners, they will walk you through who will be working on your claim. Because they have over 40 years of combined experience, you can rely on the attorneys at HD Law Partners. Call 813-964-7878 to schedule your confidential, fee-free consultation.