Who Will Pay For My Damaged Property?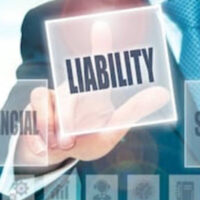 Because vehicular collisions can lead to severe physical harm, walking away from an accident without any injury is something to be incredibly thankful for. Even when you are concerned about how you will be paying for property damages, such as needing to cover car repairs or completely replace a vehicle, this is far better than having to manage a major injury. And you may discover there are more ways for you to manage your finances after a FL vehicle crash than you initially knew about, you learn more as you go through the recovery process.
Taking initiative is likely in your best interests. So instead of waiting for an insurance company to send you a check, share your accident details with a Tampa personal injury attorney. Seasoned legal professionals can review your case, discover the full worth for your claim, and fight for the monetary amount you need given the documentation you have gathered.
Expenses for Repairs and Rental Cars
If your car is damaged and is in need of repair, you may be wondering how you will pay for the repair itself and if you will receive compensation for the costs of renting a car while your car is in the shop. As is true with many car accident claims, the answer is it depends. A lawyer can review the insurance policies involved and inform you of the coverage you have access to.
For instance, while there are insurance policies that cover rental cars during a period of vehicular repair, the allotted time is set for a period of days or weeks. An insurance company will not pay for an indefinite car rental. When you are informed about the parameters of a policy, you can make an informed and financially sound decision.
And speaking of timelines, there are filing deadlines for damage recovery as well. In the state of Florida, a lawsuit needs to be filed within four years of an accident. And a collision coverage insurance policy will have its own deadlines to follow.
Schedule a Conversation with a FL Car Accident Attorney
When you book a non-binding meeting with a Tampa personal injury attorney, you will learn about what is possible given the insurance policies you carry and the facts of your vehicular accident. Then, you and the lawyer can determine if it would be advantageous for you to retain the services of an attorney or if you are able to access the financial amount you need through the process of filing a claim on your own.
Have property damage bills brought you stress and worry? It is normal to obsess about how to pay expenses when you feel financially overwhelmed, but guessing at possible outcomes will not improve your situation. Instead, talk to a legal team who has extensive knowledge of the car accident recovery process. When you are ready to connect with solutions for your unique situation, speak with the compassionate legal team at HD Law Partners. To get started, call 813-964-7878 to schedule a free consultation.