Who Pays Attorney Fees For A Tampa Divorce?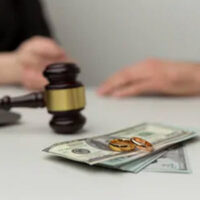 Divorce is emotional and upsetting, and on top of those worries it can be expensive. If you have talked to friends about their divorces, they may share a range of different experiences with you. For instance, it is possible they themselves paid for their attorney fees or that part of their settlement was outlining that their now ex-spouse would cover the legal expenses for both individuals.
If you believe your spouse should be responsible for your Florida divorce expenses, talk through your situation with a Tampa family law attorney. There are often more resolution options than previously recognized, particularly through negotiation.
Attorney Fee Structures and Your Divorce Agreement
At your initial attorney consultation, ask about how the legal team structures their fees to be sure you know how much you will need to spend in order for them to handle your Florida divorce. For example, some attorneys bill flat fees while others prefer to use hourly rates. How additional expenses will be dealt with will also be outlined in the agreement you enter into with your attorney.
Next, when you find the right legal team for you, a lawyer can share with you how your marital debts will be dispersed, including analyzing the following.
How much does each person earn? If one spouse earns a lot more than the other, or if one individual has not worked outside of the home for years, spousal maintenance and child support could be part of the divorce agreement.
What if my spouse is delaying the process? There are also situations where one person is making the end of the marriage more complicated, resulting in higher fees. If your spouse is adding expenses to your divorce, you may be able to hold them accountable for some or all of those legal expenses.
Is it possible to get access to financial accounts I'm locked out of? Many spouses have joint financial accounts but if there is a large monetary amount that your spouse can access and you are unable to, there may be a path to having them distribute a portion of those funds to settle your legal fees.
Every case needs to be reviewed and analyzed in order for the proper strategy forward to be created and implemented. To learn more about if your spouse could be held accountable for your current financial expenses, talk to a Tampa family law attorney.
Is the possible financial impact of your coming divorce keeping you up at night? While worrying is normal, take a productive step toward a secure future and talk to a lawyer about the facts of your situation. Connect with the compassionate lawyers at HD Law Partners. All assets and liabilities will need to be assessed before it can be determined if there is a path to your spouse paying all legal fees or if you will be responsible for some of the expenses. Our skilled attorneys know how to make your post-divorce goals come to fruition. To get started, call 813-964-7878 to schedule a free consultation.