Who Files A Property And Casualty Claim?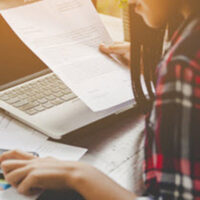 As an insurance policyholder, there may come a time when you file a property and casualty claim. Essentially, property and casualty law in Florida is the body of law that governs the legal rights and responsibilities of insurers and their policyholders when it comes to property and casualty insurance coverage within the state.
If you need to file for damage recovery, connect with a Tampa insurance attorney. A skilled lawyer can help you with claims connected to fires, floods, mold, vandalism, and more. They can also provide you with legal remedies should disputes arise, such as the filing of a bad faith lawsuit.
Reviewing Insurance Policies and Handling Disputes
Maintaining a property and casualty policy is an important path for individuals and businesses to protect themselves from an array of risks. Be sure you understand the terms of the insurance policies you are holding and if you have any questions about your coverage, ask an insurance policy lawyer.
If there is a dispute, a lawyer who is familiar with Florida law will be able to negotiate with your insurance company to reach the best possible resolution. When negotiation does not achieve the results you and your lawyer are seeking, mediation could be the next step. Your lawyer will explain every option with you throughout the process and be sure that all agreements are well-crafted and legally binding.
To get your claim started, your attorney will contact the insurance company and provide details about the incident, such as when and where the event occurred. They will also share documentation, including photos and witness statements that prove the need for damage recovery. Next, a claim form will be completed and submitted. Once the insurance company reviews the claim request, they will respond with a full and fair settlement, a reduced offer, or a denial of the claim.
From an Initial Filing to an Appeal
Your attorney can walk you through the details of the filing and represent you should the company come back with a denial or low offer. When an attorney is navigating an insurance coverage dispute, they could be working on a range of claims, including those connected to bodily injury or property damage.
Often property damage claims are connected to a person working to access monetary recovery from their homeowner's policy. For example, if an insurance company is suggesting there is no path to recovery because the policy was not in place at the time of the loss, your Tampa insurance attorney can compile evidence to the contrary, when possible, and push back on the insurance company's findings.
Do you need to file a claim because there was damage to your home? If you have a lot of bills because of a weather event or other disruption, you may be able to access the financial relief you need through your homeowner policy. When you hire the legal professionals at HD Law Partners, you will be able to lean on four decades of insurance claim experience. Call 813-964-7878 to schedule a free consultation.