When To Hire A FL Family Lawyer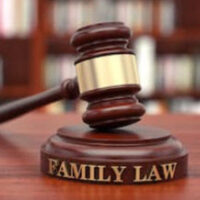 When there are family matters that are leading to disputes, or legal documents that need to be drafted in order to move forward, there can be a lot of stress for yourself and others involved. You may be unsure how to handle the legal details of your situation, but there are Florida family lawyers available to provide you with guidance and assist you in navigating your complex situation.
A skilled Tampa family law attorney will carefully listen to the details of your circumstance and provide you with next steps. Each state has its own family law intricacies, be sure you are connecting with a lawyer who understands the ins and outs of Florida family law in order to achieve the outcome you are seeking.
When to Hire a Florida Family Attorney:
Divorce: If you are considering divorce, a family lawyer can assist you in negotiating and finalizing a divorce settlement if you and your spouse are open to communication or represent you in court if the divorce is contested.
Child custody and support: A family lawyer can help you with the details and procedures related to child custody and support. This could include drafting a parenting plan or representing you in court to advocate for the best interests of your children.
Modification of court orders: If your circumstances have changed and you wish to modify a court order related to child custody, support, or alimony, a family lawyer can inform you of what modifications could be in reach and file the appropriate paperwork for you.
Paternity: Establishing paternity, or pushing back on a paternity accusation, could launch a legal process. A family lawyer will advocate for you, whether you are a mother who wants to verify paternity for financial support or a father who believes a paternity request is not appropriate.
Adoption: When adopting a child, a family lawyer can guide you through the process, including the legal and administrative aspects.
Pre-nuptial and post-nuptial agreements: If you are getting married or are already married, a family lawyer can help you to understand the legal process for creating a pre-nuptial or post-nuptial agreement. Also, they will ensure that the agreement is legally binding.
Guardianship: To be appointed as a guardian for a minor or an incapacitated adult, reach out to ask a family lawyer to explain the legal process to you and represent you in court, if required.
Mediation: When trying to reach a settlement agreement without going to court, a family lawyer can be beneficial as they can assist you in mediation. Additionally, they can explain the legal ramifications of any agreement reached.
And there are issues beyond those listed in which a Tampa family law attorney can provide support as well.
Are you wondering how a Tampa Bay area family attorney could help you? Bring your questions and concerns to the attention of the compassionate lawyers at HD Law Partners. Skilled lawyers are available to compassionately listen to your situation. Then they will aggressively fight for the future you want. Connect with a veteran attorney today, call 813-964-7878 to schedule a free consultation.