When Is It Time to Contact a Florida Hurricane Insurance Attorney?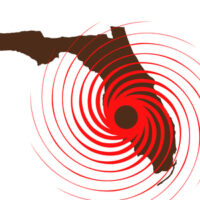 Homeowners and commercial property owners in Florida know what it's like to suffer from hurricane damage, tropical storms, and other acts of Mother Nature.
Many of them also know that getting compensated for the damages through their hurricane insurance is a tedious process. Unfortunately, Floridians are no strangers to dealing with uncooperative insurance adjusters or insurance companies that delay, undervalue, or deny hurricane insurance claims.
If this sounds like you, you should seek help from a hurricane insurance attorney in Florida to help you obtain the compensation you deserve to repair your damaged home or business property and replace damaged or destroyed items.
Do not hesitate to speak with a Fort Myers hurricane insurance attorney at HD Law Partners to discuss your options. Every minute counts.
When Your Insurer is Delaying the Hurricane Insurance Claims Process
Often, homeowners and business owners in Florida complain that their insurance company is delaying the claims process by:
Not getting the hurricane damages assessed;
Requesting voluminous documentation before processing a claim even after you have submitted all necessary information and documents;
Delaying the investigation; or
Not paying any money for repairs covered under the policy.
The insurance claims process can be quite time-consuming as it is, but insurance companies can make it much longer by engaging in delay tactics. This leaves you in a particularly vulnerable position because you need the money to pay for all the damage caused by the hurricane.
The insurer's intention is to create unnecessary delays and set you up for failure to force you to accept an initial settlement offer that does not cover all of your expenses.
Otherwise, you may end up waiting months to get a payment from your insurance company. If your insurance company is delaying the claims process, it is time to contact a hurricane insurance attorney to find out what's wrong and get you the payment as soon as possible.
Depending on the reason for the delay, your attorney may be able to get the insurer to pay you the same day you contact an attorney or within days or weeks of employing the assistance of a knowledgeable lawyer.
When the Insurance Company Denies or Undervalues Your Claim
An insurance company may also attempt to deny your legitimate and valid hurricane insurance claim or refuse to cover all of the damages. Insurers use a wide range of bad faith practices and tactics to deny and undervalue claims.
Failure to fight back could leave you without any compensation or with less compensation than you deserve. It is not uncommon for insurance companies to take advantage of the claimant's lack of legal knowledge to deny a claim, state that the damage is excluded from coverage, or agree to pay as little as possible.
When this happens, it is imperative that you contact a Fort Myers hurricane insurance attorney. An experienced lawyer will fight for your rights, appeal the insurance company's decision, and ensure that you get every penny to which you are entitled. Contact our Florida hurricane insurance attorneys at HD Law Partners to discuss your unique situation. Call at 813-964-7878 to get a case review.
https://www.hdlawpartners.com/5-things-to-avoid-during-the-hurricane-insurance-claims-process-in-florida/