When Homeowners' And Condo Associations Have To Litigate Over Construction Defects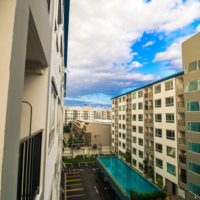 Unfortunately, homeowners' and condo association lawsuits against Florida construction companies and developers for construction defects and other abuses (breach of implied warranties, negligence counts, violation of minimum building codes, etc.) are far too common.
In June, when the "Loft 2" condominium in downtown Miami was constructed with some serious flaws—such as defects in the air conditioning, heating, and ventilation, and malfunctioning fire sprinkler heads—the association filed a lawsuit against the general contractor, Whiting-Turner Contracting Co., as well as a number of associated subcontractors, such as the fire sprinkler contractor, Century Fire Protection Inc., alleging the companies failed to build the condo according to building plans and Florida Building Code standards. Other problems facing the association included defective longitudinal seam welds in the piping, improperly condensed water systems, lack of water treatment, premature unit pump failures, and rusting and scaling of pipes; all of which failed to meet minimum standards. Below, we discuss some of these claims in greater detail.
Plugged Sprinklers, Property Damage, & Safety Concerns
According to a report produced by engineers who inspected the building for construction defects, approximately 90 percent of the fire sprinklers were plugged. According to the complaint, as a result of the defects, the Miami Fire Department had to place an emergency fire watch on the condo association in case a fire broke out and the sprinkler heads failed to operate throughout the building.
Unfortunately, residents also suffer when these types of construction defects occur: defects like these can cause deterioration of and damage to pumps, heat pumps, drywall, and insulation. The HVAC system and related problems have also led to peeling paint, water intrusion, and general property damage.
When the Defendant Company Blames another (Third) Party
These lawsuits can get complicated and confusing when the contractor turns around and sues the subcontractor for breach of building codes, breach of contract counts, contractual indemnity, and common law indemnity, claiming that they had an agreement whereby the contractor would be held harmless and indemnified if issues arose with respect to the subcontractor's work.
The companies being sued are also arguing that a previous settlement between the association, developer, and general contractor settled issues concerning the defects after the structural report, and prevents the association from raising issue with some of the structural issues described in its complaint. Whiting-Turner is also claiming that some of the association's claims are barred by the statute of limitations and that the association itself might be liable for some of the damage because it allegedly failed to conduct routine maintenance on the systems.
Florida Homeowners' and Condo Association Attorneys
If you are a condo or homeowners' association that has been wronged with respect to construction or another contract, having the right lawyer on your side is absolutely essential.
At HD Law Partners, our Florida homeowners' association attorneys provide this proactive legal representation you can count on; contact us today to find out more.
Resources:
law.com/dailybusinessreview/2018/06/21/construction-defects-alleged-at-miamis-loft-2-condos/
codes.iccsafe.org/public/document/FBC2017/chapter-35-referenced-standards