When Can My Florida Landlord Enter My Apartment?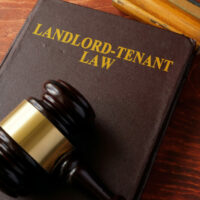 You have the right to privacy in your apartment. That's why landlords must follow Florida law when entering the rental unit. Renting a property does not mean that your landlord's right to enter is more important than your right to privacy.
However, as a tenant in Florida, you are also required to follow state laws and allow your landlord to enter your apartment when proper notice has been given for repairs or to handle general maintenance or emergency issues.
As a tenant or landlord in Florida, it is critical to know your rights and duties to understand when a landlord can legally enter the rental unit. Speak with our Orlando landlord-tenant attorney at HD Law Partners to review your situation.
Your landlord must give notice before the entry
Fla. Stat. § 83.53 provides that landlords must notify their tenant of their intention to access the rental unit at least 12 hours before the entry. After the receipt of the notice, the landlord can enter the rental apartment from 7.30 a.m. to 8.00 p.m.
While most landlords in Florida follow the statute and provide their tenants with proper notice before the entry, there are those who willfully violate the law or are not aware of their duty to give notice.
Can you deny a landlord entry?
As long as the landlord provided proper notice before the entry, the tenant cannot refuse to let the landlord enter the rental unit. You cannot deny the landlord's legal access to the apartment after receiving the notice of entry.
The notice may not be necessary for emergency situations
In emergencies, the landlord may enter the rental unit without notice. Under Florida law, the notice may not be necessary to access the rental unit under the following circumstances:
An emergency, including flood, fire, or hurricane;
The tenant withholds consent or denies a landlord entry after receiving the notice; and
When the landlord has a reasonable belief that the tenant has abandoned the apartment. Under Florida law, a landlord has a right to enter the rental unit without notice when the tenant has not been on the property for more than 15 days (if a tenant is a monthly leaser) or a period equivalent to 50% of the rental period.
What can I do if my landlord enters my apartment without notice?
If your landlord has entered your apartment without notice in a non-emergency situation, as specified above, you might be able to sue your landlord for the unreasonable entry.
It is critical to speak with a knowledgeable landlord-tenant lawyer in Florida if you believe that your right to privacy has been violated by the landlord's entry without notice.
You may be able to file a complaint if your landlord is:
A private individual;
A property management company; or
A government entity.
Discuss your particular situation with our landlord-tenant dispute lawyers at HD Law Partners to determine how to proceed in your case. Find out how you can file a dispute against your landlord for unreasonable entry without notice. Call 813-964-7878 for a free case evaluation.
Resource:
leg.state.fl.us/Statutes/index.cfm?App_mode=Display_Statute&Search_String=&URL=0000-0099/0083/Sections/0083.53.html
https://www.hdlawpartners.com/when-can-you-bring-a-lanham-act-claim-against-a-competitor-for-false-advertising/