What Type of License Do I Need to Operate a Motorcycle?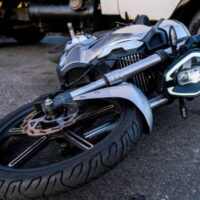 It's exciting to get a motorcycle and ride Florida's picturesque roads, but before you buy a bike and rev up the engine, know there are important legal requirements you need to be aware of. For example, operating a motorcycle in Florida requires a specific type of license.
If you are in a motorcycle collision and one or more individuals involved do not have the correct licensing, it could impact insurance negotiations. Talk to a Tampa personal injury attorney to have your unique circumstance reviewed.
Basic Requirements for Motorcycle Operation in FL
In the state of Florida, a driver's license for your car is not enough to legally operate a motorcycle, you need to add a motorcycle endorsement to your driver's license. This endorsement signifies that you have completed the necessary training and testing to operate a motorcycle safely on the road. Both new riders and experienced motorcyclists need to have the proper endorsement on your license before riding a motorcycle. Or, there is also the option of obtaining a motorcycle-only license.
If you already possess a valid Florida driver's license, the process of adding a motorcycle endorsement includes completing a Basic Rider Course (BRC), a course given by the Florida Rider Training Program (FRTP). You will participate in classroom instruction and on-cycle riding exercises. Once the course is successfully completed, you'll receive a waiver for motorcycle riding skills. Then, you take these test results to the Department of Motor Vehicles (DMV).
For individuals who don't hold a regular driver's license or are an out-of-state resident looking to obtain a motorcycle-only license to use when in Florida, you can complete the BRC and a written exam at a DMV office. Assuming you pass both, you'll receive a motorcycle-only license. As the name implies, with a motorcycle-only license you are limited to operating motorcycles, mopeds, and scooters. Driving a car or other types of motor vehicles with this type of license is illegal.
Steps to Obtain a Motorcycle License
The process of adding a motorcycle endorsement to your license is not hard, but there are steps that need to be followed.
Study the FL motorcycle rules. Before enrolling in a course, study the Florida Motorcycle Handbook.
Enroll in a course. Sign up for a BRC offered by a certified instructor. It will cover both theoretical knowledge and practical riding skills.
Complete the class and test. Attend all sessions of the course and pass the written exam to prove your understanding of motorcycle safety practices and traffic laws.
Obtain an endorsement. Take your completion card to a DMV office to have your motorcycle endorsement added to your driver's license.
Operating a motorcycle in Florida requires more than just a regular driver's license and securing the correct license is part of staying safe. If you were involved in a motorcycle accident and you or others did not have motorcycle endorsements, discuss your compensation options with a Tampa personal injury attorney.
Were you in a motorcycle collision? Insurance negotiations may be complicated, talk to the attorneys at HD Law Partners to learn more. Call 813-964-7878 to schedule a confidential, free consultation.