What Kind of Insurance Do I Need When Buying a House in a Hurricane Zone?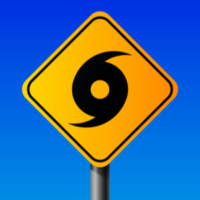 Many people have a dream of buying a house in a coastal area. While the idea of owning a waterfront home may sound incredible, you need to be aware of the risks associated with buying a house in a hurricane zone.
You need to understand how hurricane insurance works when purchasing an oceanfront property in Tampa or other parts of Florida. Consult with a Tampa homeowners' insurance attorney to prepare your home before a storm hits or help you recover damages in the aftermath of a hurricane.
Do I Need Insurance When Buying a House in a Hurricane Zone?
When buying a home in a hurricane zone, you need to make sure that your property is fully protected. Below, we will talk about the different kinds of insurance that you may need to purchase when buying a home in hurricane-prone areas in Florida.
Before purchasing any insurance, it is vital to consider what's included and what's not included in the coverage. Typically, the insurance premium depends on the property's insurance risk level.
What Kind of Insurance Do You Need for a Home in a Hurricane Zone?
There are three types of insurance that can protect your property in the event of a storm or hurricane:
Homeowners' insurance
You should purchase homeowners' insurance when buying a home in a hurricane zone. However, homeowners' insurance alone may not cover the damages associated with a hurricane, storm, flood, or wind. It is essential to review the policy to understand what's covered and not covered.
Most homeowners' insurance policies in Florida provide coverage for repairment or replacement of property and belongings damaged by theft or fire.
Typically, flood and earthquake damage are not covered by homeowners' insurance. Hurricane damage may be covered depending on where you live (if you live in a hurricane zone, homeowners' insurance policy will most likely exclude hurricane damage from the covered perils).
Flood insurance
Most homeowners' insurance policies in Florida exclude coverage for flood damage. However, you may still be able to purchase a separate flood insurance policy through private insurance companies or the National Flood Insurance Program (NFIP).
Flood insurance typically consists of coverage for building property and personal contents but excludes damage to outdoor property or damage that could reasonably have been prevented.
Note: Your flood insurance policy may have a 30-day waiting period before it takes effect.
Wind insurance
Last but not least, you should consider purchasing wind insurance coverage if you live in a hurricane zone. While some homeowners' insurance policies cover wind-related damage, others exclude damages caused by wind. That's why it is vital to review the terms of your homeowners' insurance to determine whether you need a separate wind insurance policy.
If your property has been damaged or destroyed in a hurricane or storm, it is essential to take action as soon as possible. It is advisable to contact a skilled homeowners' insurance attorney in Tampa to ensure that your hurricane insurance claim is handled properly and in a fair manner. Schedule a consultation with our attorneys at HD Law Partners to discuss your case. Call 813-964-7878.
https://www.hdlawpartners.com/5-tips-to-maximize-your-hurricane-insurance-claim-settlement-in-florida/