What Is Timeshare Rescission?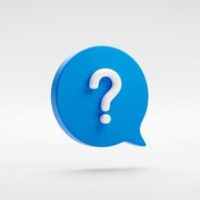 While some vacation enthusiasts enjoy their timeshares for years and find them to be an affordable and flexible vacation option, others purchase a share of a property and then realize that they've entered into a commitment they don't want. If this is true for you, know that Florida law has an important consumer protection mechanism in place called timeshare rescission.
To learn more about what timeshare rescission is, the process involved, and the legal requirements and timelines for canceling a timeshare contract in Florida, have a conversation with a Tampa timeshare attorney.
Legal Requirements for Timeshare Rescission in Florida
A legal process that allows a timeshare buyer to cancel their timeshare contract, timeshare rescission has a set timeline, and the period is typically relatively short. While the rules vary by state, in Florida, timeshare rescission periods are typically 10 calendar days. The timeline starts on the day the buyer receives the timeshare documents.
If you decide you want to pursue a timeshare rescission, there is a process that must be followed.
Written notice. The buyer must provide written notice to the timeshare developer or seller within the rescission period to initiate the process. The fact that you intend to cancel the contract needs to be clearly stated as well as essential details, such as the address and description of the timeshare.
Delivery method. Because the notice of cancellation is the official document to start the process, send it using a reliable delivery method, such as certified mail with a return receipt requested.
Contract compliance. As a buyer who wishes to cancel a timeshare, you must strictly adhere to the contract's terms and conditions. Deviating from requirements may result in the cancellation request being denied.
Adhering to deadlines. Cancellation notices must be postmarked or delivered before the completion of the 10-day rescission period. If a deadline is missed, it will make it difficult to impossible to cancel the timeshare contract.
Payment refunds. While each state has its own laws, in Florida a timeshare developer must refund all payments, including down payments and financing charges, within 20 days of receiving the cancellation notice.
When done properly, the buyer will not be liable for any penalties or obligations beyond refundable payments as a rescission makes a timeshare contract null and void.
Attorneys Will Review the Contract and Draft the Notice for You
Legal contracts have many details to assess. When you hire a Tampa timeshare attorney, they will carefully read the timeshare contract, taking note of the rescission period's start date, terms, and any specific cancellation instructions. Next, they will create a formal written notice on your behalf and be sure the notice is delivered to the timeshare developer or seller within the rescission period.
Who is telling you it is impossible to get out of a timeshare contract you entered days ago? In reality, if you act promptly to cancel a timeshare contract and follow the correct process, you can protect your consumer rights. Talk to the lawyers at HD Law Partners to learn more. Call 813-964-7878 to schedule a confidential, free consultation.