What Is Police Liability?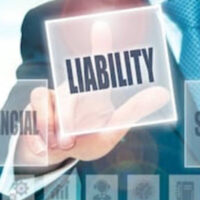 Law enforcement liability, or police liability, refers to situations in which law enforcement officials or agencies may be held liable for injuries or damages caused by their actions. These are often complex cases that arise from situations such as excessive use of force, false arrest or imprisonment, or failure to provide adequate medical care.
Speaking to Florida law enforcement liability attorneys is essential if you or someone you care about were victims of law enforcement liability. These situations can be traumatic and overwhelming, but when you have a police liability expert on your side, you have an attorney working hard to achieve justice.
What a Victim of Law Enforcement Liability Might Experience
Victims of law enforcement liability experience a wide range of physical and emotional injuries, including:
Physical injuries. When law officials use excessive force, serious physical harm such as broken bones, bruises, cuts, and life-threatening injuries are possible.
Emotional trauma. False arrest or imprisonment due to misconduct by law enforcement officials can lead to emotional distress. This trauma can result in anxiety, depression, and post-traumatic stress disorder.
Financial damages. Because victims of law enforcement liability often suffer financial damages, such as medical expenses, lost wages, and damage to property, monetary relief may be available through legal action.
Victims of law enforcement liability also often choose to lean on legal professionals because they feel unable to seek justice on their own. This is natural as many victims fear retaliation from law enforcement officials or believe that they have no legal recourse. You and your loved ones have rights, and an experienced attorney can protect your rights and fight for a full and fair outcome.
How a FL Attorney Can Help to Achieve Justice
An attorney who specializes in police liability knows how to connect victims with the compensation they need. They do this through gathering evidence, interviewing witnesses, and conducting their own investigation to determine what happened and who was responsible.
Then, once evidence has been collected, a lawsuit can be filed, an action that could include the need for damage compensation for medical expenses, lost wages, and emotional trauma. Often a settlement can be reached through negotiation, and if not, the case can go to court.
In addition to seeking compensation for damages, an attorney can also help to hold law enforcement officials and agencies accountable for their actions. This can help to prevent similar incidents from happening in the future and promote accountability and transparency within law enforcement. To achieve justice and protect others from similar incidents, connect with a Florida law enforcement liability attorney.
Are you unsure what to do after experiencing police misconduct?  If you or a loved one has been the victim of law enforcement liability, it's important to seek the help of an experienced attorney. Your attorney will listen compassionately, investigate the incident, file a lawsuit, negotiate a settlement, and provide court representation, if needed. Talk to the lawyers at HD Law Partners to learn more. Protect your rights today and into the future, call 813-964-7878.