What is a Homeowners' Insurance Appraisal and How Does It Work?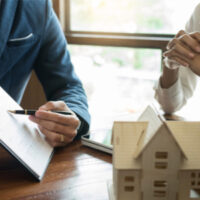 You most likely had your home appraised before purchasing it. However, home purchase appraisal and insurance appraisal is not the same thing.
If you are trying to determine how much your homeowners' insurance company owes you through the appraisal process, do not hesitate to contact an experienced Sarasota homeowners' insurance attorney to ensure that all of your damages and losses are taken into account when determining the value of your insurance claim.
What is an insurance appraisal?
Basically, the insurance appraisal process refers to the valuation of your insurance claim. Insurance companies use an appraisal to determine the value of the policyholder's losses.
Both the insurer and the homeowner hire an independent and neutral appraisal to determine a fair settlement offer.
Your insurance company saying that your damages or losses are covered under your homeowners' insurance policy is half the battle. There is no guarantee that your insurer's settlement offer will reflect the full scope and extent of your losses.
Often, insurers use appraisal in order to devalue a homeowners' insurance claim.
How does the homeowners' insurance appraisal process work?
Here's how the insurance appraisal process works in Florida:
If you and your homeowners' insurance company cannot agree upon the valuation of your claim, each side can hire an independent third-party appraiser.
Each appraiser then selects an arbitrator to resolve any disputes between the parties. The arbitrator, or the umpire, and the two appraisers form the so-called "appraisal panel."
Both appraisers review all the evidence and documentation submitted by both parties, conduct an on-site visual inspection, and examine the monetary value of the loss and damage to determine a fair settlement amount. Each side should come to an agreement during the appraisal process.
If the appraisers cannot reach an agreement, the chosen arbitrator will review each appraiser's opinion to settle the case.
After the valuation of the claim is final, the appraisal panel will sign an appraisal award.
Your insurance company is required to pay you the agreed-upon amount in the appraisal award.
How to choose an insurance appraiser?
An appraiser plays a pivotal role in the outcome of the appraisal process, which is why you need to hire the right one. If you do not know how to choose an insurance appraiser, your homeowners' insurance attorney can help.
Skilled homeowners' insurance attorneys in Florida have a lot of experience in dealing with insurance appraisals. They know where to find qualified and competent appraisers who can determine a fair settlement value.
When choosing an appraiser, you need to find the one with previous experience in dealing with your specific property damage to ensure an accurate estimation of your claim.
While each side will be responsible for paying their chosen appraiser, the appraisers cannot be biased toward their client. However, an appraiser will help effectively document the full extent of your claim and estimate your losses.
Your Sarasota homeowners' insurance attorney, meanwhile, will help you navigate the appraisal process and ensure that you are getting a fair settlement offer. Insurance appraisals can be confusing and costly, which is why it is best to consult with an experienced attorney. Contact our lawyers at HD Law Partners to discuss your unique case. Call at 813-964-7878 today.
https://www.hdlawpartners.com/5-things-to-avoid-during-the-hurricane-insurance-claims-process-in-florida/