What If My Friend Borrowed My Car And Crashed It?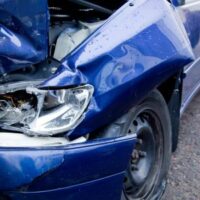 Many people loan their vehicles to others. For instance, maybe you have loaned your truck to a family member in order for them to borrow a big purchase home. Or if your friend's car was in the shop, you may have let them use yours to do a grocery run. But accidents can happen at any time, and when you let someone borrow your car and there is an accident, what happens next will depend on a variety of factors.
Because Florida follows no-fault rules, vehicle operators file claims with their own insurance companies, regardless of negligence. But if a car involved in an accident was borrowed, the type of insurance policies carried by everyone involved could make a difference. If you have worries about next steps after a friend or family member crashed your vehicle, discuss your situation with Tampa personal injury attorney.
Determining If Vehicle Use Was Permissive or Not
One main factor will be whether you allowed the use of your car or truck. If you give someone permission to use the vehicle, it is called permissive use. But if they used it without you knowing ahead of time, the use is non-permissive.
Many car insurance policies cover damages when an accident takes place during permissive use. In these situations, your policy coverage would cover you and anyone else driving your vehicle. But if there is non-permissive use, things can become more complicated. In these situations, you may be held responsible for damages to your own car but not for third-party expenses.
Before you assume that all permissive use is covered, realize there are typically a couple of exceptions included within insurance policies.
Business use. It is important to have the right type of policy for your lifestyle. When there is permissive use for business travel, coverage may not extend to this use unless there is business use coverage in your policy.
Unlicensed drivers. Every driver in Florida needs to have a valid license. If an unlicensed driver is involved in a collision, your insurance coverage request will likely be denied.
Having worries and questions following an accident is common, and it is natural to be unsure of who will cover your crash expenses if your vehicle was being driven by someone other than yourself at the time of the collision.
You Do Not Have to Accept an Insurance Adjuster's Initial Low Offer
Bring your accident concern to the attention of a Tampa personal injury attorney. Because accident lawyers work on claims and cases every day, they are familiar with a range of settlement options. Once they investigate a crash and collect solid documentation, they can push back on claim denials and lowball offers.
Do you need legal guidance after your friend crashed your car? Connect with a compassionate and skilled legal team to understand what financial recovery options are possible. Share the accident evidence you have and your insurance policy with the attorneys at HD Law Partners. To get started, call 813-964-7878 to schedule a free consultation.