What If I Was Injured In A Tampa Store Or A Sarasota Restaurant?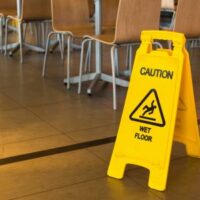 People slip and fall in public all of the time. You have likely been shopping in a mall or dining in a restaurant and seen someone take a fall. Thankfully, in most situations, the person is able to get up and brush it off. They may be startled and bruised, but they are able to resume their activities once they have collected themselves. But, it is important to note that not all individuals are this lucky. There are fall victims who sustain injuries that require medical care.
One Florida report stated there were over 60,000 falls that required hospital care within the period of a calendar year. With statistics like this, it stands to reason that thousands of Florida residents are struggling with medical bills after a slip, trip, or fall in a store, restaurant, or hotel. If you believe your fall or the slip of a loved one was a direct result of recklessness, connect with a Tampa personal injury attorney to discuss compensation options.
Four Years to File In Florida
When pursuing damage recovery, often negotiations begin with an insurance company. But if you are unable to secure the amount you need in order to be made whole again, a personal injury lawsuit could be a possibility. You have four years from the date of the injurious event under Florida Statutes Section 95.11. While this may first seem like a long period of time, understand that insurance negotiations can eat up a lot of this time. Working with a legal team you can trust as soon as possible is advised.
Accessing recovery for a slip and fall after any of the following hazards presented a risk could be possible:
Floors that are wet, either from cleaning detergents or spills
Torn carpeting or chipped tile
Cables, wires, or cords that are not secured properly
Obstructed sightlines or poor lighting
Areas full of debris, garbage, or clutter
Of course, some of these issues happen to buildings and properties that are used daily. But owners and managers have a responsibility to provide space that is reasonably safe for their customers and the public. So, if a danger occurs, the area should be blocked off with a barrier or signage.
Talk to an Attorney About Your Situation
There are protections in place for business owners who make moves to shield the public from harm. For example, if a person dismisses or ignores clear signage, the owner or manager may not be liable. Share the specifics of your case with a Tampa personal injury attorney.
Are you ready to access financial recovery after slipping, tripping, or falling in Sarasota, Tampa, or Orlando? When another's negligence caused your injury, discuss your case with a seasoned attorney as soon as possible. The aggressive legal team at HD Law Partners is committed to fighting for your rights. Our lawyers know how much claims are worth and will fight to secure the maximum compensation for you and your family. To access the recovery you need, call 813-964-7878 to schedule a free consultation.