Wearable Technology And Florida Injury Claims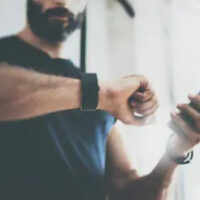 For many, wearable technology has become an integral part of daily life. Devices such as fitness trackers, smartwatches, and health monitors provide people with real-time data on physical activity, health, and wellbeing. And that is not all that they do, there are situations in which wearable technology can play a significant role in securing financial damages through an injury claim or even prevent an accident injury from occurring.
To explore how technology can support your efforts to secure financial damages after a Florida accident, discuss the particulars of your situation with a Tampa personal injury attorney.
Valuable Data Can Be a Form of Evidence
Wearable technology can provide valuable data that could help support your injury claim. For example, if you were injured in a Tampa car accident, wearable technology could document the extent of the injuries and the impact of the accident on your overall physical wellbeing. This is possible because wearable devices track a person's heart rate, blood pressure, and other vital signs, providing objective data.
Additionally, wearable technology can track a person's physical activity levels, which can be used as evidence to show how the accident has impacted daily life. This could be true if you were a regular runner before the accident and are now unable to do so due to accident injuries. If this is true for you, your wearable technology will track the decrease in their physical activity levels.
If you have wearable technology data, it is important to share this information with a legal expert. Your attorney can use data collected as evidence to support your injury claim and help you secure the financial damages you are entitled to. Additionally, your attorney can work with medical experts and other professionals to build a strong case on your behalf.
Exploring Prevention Benefits and Talking to an Attorney
In some cases, wearable technology can even help prevent injuries from occurring in the first place. An example of this are smart helmets for cyclists that have built-in sensors to detect an impact and alert emergency services if the rider is involved in an accident. This can help reduce the severity of injuries and provide vital evidence for a personal injury claim.
While using smart safety tools is beneficial, accidents can and do happen from time to time, and when they do, it is important to seek legal advice from a skilled Tampa personal injury attorney. An experienced attorney can help you understand your legal rights and the options available to you, including the use of wearable technology data to support your claim.
Are you interested in learning how wearable data could strengthen your claim?  Wearable devices are one avenue to securing valuable evidence to support your injury claim. To discuss what is possible for you, talk to the lawyers at HD Law Partners. An attorney can help you understand your legal rights, navigate the complex legal system in Florida, and negotiate with insurance companies on your behalf. To have a legal expert on your side, call 813-964-7878.