Timeshare Points and Making Informed Decisions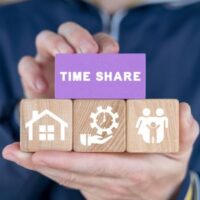 Many vacation enthusiasts prefer timeshare options to owning their own vacation property, but in recent years, the concept of timeshare points has become a popular alternative to the traditional fixed-week model and some people dive into contracts without understanding the terms. While it is true that timeshare points can offer increased flexibility for some, it's crucial to comprehend how they work so potential pitfalls can be avoided.
Guidance is available if you want legal support before signing a timeshare contract or are currently trying to exit a timeshare agreement. Discuss your situation with a Tampa timeshare attorney.
What Are Timeshare Points and How Do They Work?
A method of allocating timeshare usage, timeshare points allow you to choose from a variety of options, including different unit sizes, seasons, and locations within a timeshare network. Essentially, timeshare points are a form of timeshare currency within a timeshare system, and the number of points you own is directly connected to the flexibility of your timeshare usage. Typically the following terms apply.
Point allocation. At the time of purchase, a specific number of annual points are assigned to you, and the more points you have, the more timeshare options are available.
Flexible booking. With points, travelers are able to book vacations at different times of the year rather than being locked into a fixed week which is the case with traditional timeshare models. Additionally, you can opt for larger units or higher-end options if you have enough points to do so.
Seasons and locations. As seasoned vacationers know, different times of the year can impact availability and cost of vacations, so high-demand seasons and popular vacation destinations will require more timeshare points to book.
Carrying over points. Depending on the timeshare program, you may have the option of carrying unused points from one year to another or borrowing points from an upcoming year.
When Do Timeshare Points Lead to Disappointment?
While timeshare points are an attractive option because of the flexibility they offer, there is also the reality that some timeshare purchasers become dissatisfied for a range of reasons. For instance, despite the promise of flexibility, some vacationers report they still experience limited availability. Or the intricacy of the points system makes it challenging to figure out how to maximize your usage, resulting in frustration and confusion.
If you are in a position where you have decided to exit your timeshare, you may find that reselling a timeshare with a points system can be more complex than with a traditional fixed-week timeshare. But you don't have to spend time and energy learning about contractual law, there are legal professionals who can help.
Consult with a Tampa timeshare attorney to connect with valuable insights on the legal aspects of timeshare ownership, including contracts, obligations, and potential exit strategies.
Is it impossible for you to access the enhanced flexibility you were promised when you purchased a timeshare? It may be time for you to explore exiting the agreement. Talk to the legal professionals at HD Law Partners about next steps. Call 813-964-7878.