Tampa Parking Lots And Auto Collisions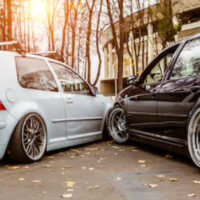 People often assume parking lots are safe places to drive because individuals are typically traveling at low speeds, but the reality is parking lot car wrecks can and do happen, often leading to physical injuries.
If you have been involved in a Tampa area parking lot accident, either because a person exited a parking spot without looking or a driver was traveling at an unreasonable speed, it is important to know what steps to take to protect your rights, including securing your ability to obtain financial compensation.
Talk to a Tampa personal injury attorney about what to do after a parking lot accident, how to handle the situation if the other car leaves the scene, and how a legal professional can help you achieve the financial recovery amount necessary to settle your current and upcoming accident expenses.
What to Do After a Parking Lot Accident
After a parking lot accident or any traffic collision, the first thing you should do is check yourself and others in the vehicle for injuries. If anyone is hurt, call for medical care immediately. If nobody is injured, share contact information with others involved in the collision and take pictures of the accident scene, including the damage to both vehicles, any skid marks on the pavement, and any other relevant details. If there were any witnesses to the accident, collect their names and contact information as well.
Of course, sometimes best post-accident practices can't be followed. This is true, for example, if the driver who struck you in the parking lot leaves the accident scene. When this happens, the accident is considered a hit-and-run collision, and it is important to take immediate action. If you can, record the make and model of the fleeing vehicle along with the license plate number. Next, call the police and report the hit-and-run accident. The police may be able to track down the other driver based on the information you provide.
And whether the accident was a hit and run or not, you will need to contact your insurance company and let them know that the accident occurred. How you will access damage recovery will depend on the situation. For instance, if a driver left the scene and is not found, you may be able to file a claim under your uninsured motorist coverage.
Determining the Best Path to Achieve Compensation
If you have been injured in a parking lot accident, there could be a variety of ways to access monetary relief, including your own PIP coverage, legal action, and uninsured motorist coverage if the accident was a hit and run. When you work with an experienced Tampa personal injury attorney, you can protect your rights and obtain compensation for your injuries.
What were the circumstances surrounding your parking lot accident injury? An attorney can help you navigate the legal process and ensure that you receive the compensation you need to care for your injuries properly. Share your accident expenses and hopes for the future with the legal team at HD Law Partners. Call 813-964-7878 to schedule a free consultation.