Tampa Judge: Business Liability Insurers Not Responsible For Claim Made Prior To Policy Period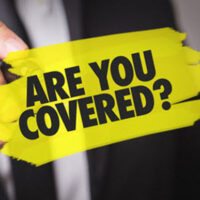 Insurance disputes often involve complex questions of law and contract interpretation. Yet many cases boil down to a single question: Does the insurance policy actually cover the claim at issue? Sometimes this question proves relatively easy to answer.
For example, there is this recent decision from a federal judge in Tampa, Ditech Financial LLC v. AIG Specialty Insurance Company. The plaintiff in this case was a mortgage loan servicing company. The plaintiff ran into trouble with regulators in 2014 over purported "deficiencies" in its business practices. As relevant to this case, the plaintiff had failed to conduct annual escrow analysis for borrowers involved in Chapter 13 bankruptcy cases.
Basically, Ditech was supposed to analyze any changes to a borrowers' property tax and insurance payments while they were in bankruptcy. The failure to conduct this analysis meant that there were shortages in the borrowers' escrow accounts, which they remained liable for under their mortgages. Ditech made up for these shortfalls and then tried to get its money back from the borrowers after they exited bankruptcy.
The Executive Office of the United States Trustee (EOUST), which oversees bankruptcy estates, raised concerns about this practice with the plaintiff in 2014. In October 2015, an EOUST lawyer sent an email notifying the plaintiff's attorney that the Trustee Program would "move forward" with settlement discussions over this and other deficiencies with respect to the plaintiff's business practices.
The final settlement included approximately $24 million related to the escrow accounts. The plaintiff then tried to recover these losses under two of its business liability insurance policies. The insurers refused to provide coverage, prompting the plaintiff to file its federal lawsuit.
The judge overseeing the case decided to grant summary judgment to the defendant insurance companies. The judge's reasoning was straightforward: Coverage under both insurance policies here were "triggered only if a claim is first made against the insured during the policy period." In this case, the applicable policy period began on September 1, 2016, and ended on September 1, 2017.
But as noted above, the EOUST initially notified the plaintiff of its claim–i.e., its intent to seek a settlement related to the escrow accounts–in October 2015, nearly a year before the policy period. The judge noted this email "not a simple request for more information or a mere inquiry into some untoward event." It was, in fact, a "specific demand for [the plaintiff] to rectify the legally cognizable damage created by its escrow analysis deficiencies." As such, the clear language of the insurance policies barred the plaintiff from seeking coverage of its losses.
Contact a Tampa Insurance Lawyer Today
In any insurance dispute, both sides have certain rights and responsibilities. That is why it is important to work with an experienced Tampa insurance bad faith attorney who can sit down and review the specific language of a policy with you and offer advice regarding the applicability and scope of its coverage. If you need to speak with someone today, contact HD Law Partners to schedule an initial consultation.
Source:
scholar.google.com/scholar_case?case=3128397450302785689