Tampa Families and the Importance of Paternity Determination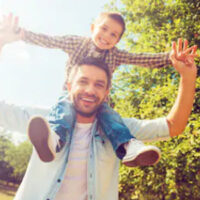 The legal identification of a child's father, commonly referred to as establishing paternity, is a process that can have great benefits for the children and the parents involved. If you are interested in learning more about how to establish paternity and what options you may have to prove paternity when an alleged father cannot be located, refuses to cooperate, or has passed away, talk to a skilled Tampa family law attorney. A lawyer will help you understand the importance of paternity determination and can guide you through the process.
Paternity Can Be Established In Several Ways
Depending on your circumstances and the local legal requirements, paternity can be proven in a few different ways. Here are some common methods:
Voluntary acknowledgment. The simplest and quickest method is voluntary acknowledgement. This happens when both parents sign a legal document, typically available at hospitals, birthing centers, or state vital records offices, that recognizes the father's paternity.
Genetic testing. When there is a dispute or uncertainty regarding paternity, genetic testing could be pursued in order for there to be conclusive evidence. The process involves comparing the child's DNA with that of the alleged father.
Court order. In situations where a father is resisting the acceptance of paternity or if there are legal disputes, a court can order genetic testing or other forms of evidence in order to clarify parenthood.
There are a range of reasons why Florida families fight for paternity documentation, such as child support and custody concerns.  Documenting paternity is part of determining child support obligations and it ensures that both parents contribute financially to the upbringing of the child. Then the father has a legal right to seek custody or visitation rights as well.
Another financial issue when it comes to paternity are inheritance rights. Having your child's biological father proven could play a crucial role in determining a child's access to any inheritance from the father, including property or assets, and benefits, from veteran benefits to other supports.
Medical History and Emotional Well-Being
Beyond custody issues and monetary obligations, knowing their biological father's identity also gives children access to their complete medical history, and this information can be an important part of diagnosing and treating any genetic conditions or inherited diseases that may affect the child's health.
Paternity also allows children to have a strong identity and belonging with their father and the extended family on their father's side of the family, which can foster a healthy relationship between the child and the father, providing a child with emotional and psychological support as they grow into an adult.
If you are experiencing challenges to establishing paternity, either because the alleged father is unavailable or uncooperative, know there are legal channels that can help you obtain your desired outcome. A Tampa family law attorney can guide you through the legal process, advocate on your behalf, and explore available options to establish paternity.
Do you want to talk about your Florida paternity documentation options? To connect with over 40 years of combined experience, discuss your situation with the attorneys at HD Law Partners. Call 813-964-7878 to schedule a free consultation.