Tampa Construction Injury Attorneys And Your Recovery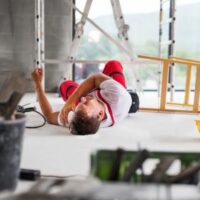 Construction sites in the Tampa Bay Area and around the world are inherently dangerous places due to the possible use of heavy machinery, chemicals, and explosives. While contractors and developers make safety a top priority, accidents can and do happen.
If you or a loved one has been injured in a construction accident in Florida, it is important to seek the help of a qualified Tampa personal injury attorney. And when considering which legal team to work with, remember to ask about a firm's experience with construction accidents and what type of damage recovery settlements they have been able to secure for past clients in situations similar to the one you are currently worried about.
Lawyers Understand Regulations and Will Investigate Fault
Construction injury attorneys are well versed in the laws and regulations that govern construction sites. Because of this, they have the skills you need, to advise you on your rights, help you navigate the legal system, and share with you the process of filing a claim and what to expect throughout the legal process.
And because veteran lawyers know the ins and outs of injury claims, they are able to assess the value of your claim and negotiate with insurance companies to ensure that you receive the full amount that you are entitled to. They will fight for a maximum compensation amount, one that may not be possible without legal representation.
One of the ways a lawyer is able to work toward a maximum settlement offer is through the process of proving fault. Construction accident cases can be complex, and it can be difficult to determine precisely why an accident happened and if more than one party carries a level of responsibility. A construction injury attorney has the knowledge and resources necessary to investigate the accident and gather evidence to prove who should be held accountable and what level of financial recovery is required.
Reasons for Construction Injuries
Construction sites are full of hazards that can cause serious injuries. Here are some common reasons for construction injuries:
Falls: Construction workers are at risk of falling from heights, such as from scaffolding or ladders.
Machinery accidents: Harm when using heavy machinery, such as cranes or bulldozers, is possible.
Electrical hazards: Workers may be injured by electrical hazards, such as exposed wiring or electrical equipment.
Fire and explosions: Fires or explosions can occur on construction sites, leading to physical harm.
Vehicle accidents: Workers may sustain injuries in vehicle accidents, including those involving trucks or forklifts.
Environmental hazards: Environmental hazards, from exposure to toxic chemicals to asbestos, can prompt health issues.
After a construction injury, it's important to work with a seasoned Tampa personal injury attorney to ensure your rights are protected. You do not have to fight this fight on your own.
Do you need money to help you pay for costs connected to your construction injury? Talk to the compassionate and aggressive legal team at HD Law Partners about how to access financial damages. There are legal professionals available to guide you through the recovery process, call 813-964-7878 to schedule a free consultation.