Tampa Bay Area Motorcycle Injuries And Settlement Amounts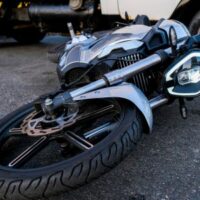 The Tampa Bay area is a popular destination for motorcycle riders. For example, many Tampa motorcycle enthusiasts enjoy riding the Tail of the Gecko, a ride that goes from State Road 62 to County Road 672, or cycling around North Tampa. While there is a lot of enjoyment to be had, the increase in popularity among Florida residents and visitors has also led to more accidents and injuries.
While a range of injuries are possible, the most common motorcycle injuries in the Tampa Bay area are head injuries, which can lead to life-threatening outcomes. Many also sustain injuries to their legs, arms, or torsos. Motorcycles do not have the safety features that cars do, and injuries can be devastating, both physically and financially, for families. Connect with a Tampa personal injury attorney to access the financial support you need for medical treatments and care.
Severity of Injury and Lost Wages
Medical bills and fees after a Tampa Bay area motorcycle accident victims can be substantial, especially if they require hospitalization or surgery. Having documentation of all the care you or your loved one has received is an important factor in connecting with a full and fair settlement. Additionally, if there will be future medical expenses or physical therapy costs, those can be calculated in order to be sure a recovery amount will cover all of your injury expenses, both current and upcoming costs.
Also, there are times when a victim is unable to return to work due to their injuries or needs to take significant time off of work in order to fully heal from an accident injury. Just as there can be current and future medical expenses, lost wages could include past and future earnings. For instance, if a motorcycle accident victim is unable to return to their previous job or if their earning potential is impacted by their injury, they may be entitled to a settlement amount that covers the wages they have already missed out on and future earnings.
Settlement Amounts Vary Widely
As you move toward a personal injury claim filing following a motorcycle accident, it's important to keep in mind that settlement amounts can vary widely. The amount that is accessible depends on the specific details of your case.
An experienced Tampa personal injury attorney can evaluate your case and determine the best course of action for seeking compensation. Having a legal professional on your side is a path to receiving a full and fair combination amount for your losses. This is essential as motorcycle accidents in the Tampa Bay area can result in significant injuries and financial consequences.
Is an accident claim needed in order for you to pay your motorcycle accident injury expenses? Share the facts of your case with the legal professionals at HD Law Partners. Our lawyers have over 40 years of combined experience and have secured successful outcomes for a range of clients, including those injured in motorcycle accidents. When you need someone to fight for your right to damage recovery, call 813-964-7878 to schedule a free consultation.