Steps To Take After A Hurricane Claim Denial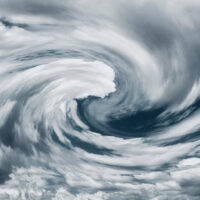 Living in Florida, everyone is familiar with the devastating impact hurricanes can have on properties. In the aftermath of a hurricane, filing an insurance claim is often the first step towards recovering the losses and rebuilding lives, but there are times when insurance companies deny hurricane claims, leaving policyholders frustrated and unsure of what to do next.
Talk to connect with a Tampa insurance attorney about next steps if you experienced a Florida hurricane claim denial. When you seek legal assistance and follow the right path, your chances of obtaining the compensation you deserve increases.
Review Your Insurance Policy and Maintain Documentation
One of the first steps you should take if you are pursuing hurricane expense recovery is to carefully review your insurance policy, paying close attention to stated reasons why a claim could be denied. When you understand specific terms, coverage limits, and exclusions in your policy, it can be easier to determine whether the denial is justified or there are valid grounds for challenging a denial.
If you believe you have a right to challenge a denial, contacting a reputable Florida property attorney who specializes in insurance claim disputes is essential. Your attorney will review the denied claim, assess the situation, and provide expert guidance on moving forward.
Sharing all the documents you have with your lawyer will support your need for monetary recovery. Meticulous documentation could include photographs, videos, repair estimates, and receipts. You will also want to keep copies of any correspondence with the insurance company representatives, including emails, letters, and phone calls.
Request a Detailed Explanation and File an Appeal
After a denial, you or your attorney can reach out to the insurance company that denied the claim and request a detailed explanation. You will want to receive a written response that clearly outlines the specific reasons for the denial, as well as the cited policy provisions. Once your attorney has this information, they will comb through all of the written documentation available and identify any errors or inconsistencies that could be used to challenge the decision.
If the denial was unjustified, an appeal will be filed. There is likely a timeline for the appeals process within the policy, an attorney will be sure that all deadlines are followed and can assist you in preparing a strong appeal, ensuring that all necessary documents, evidence, and legal arguments are included.
In some cases, insurance companies may be willing to engage in mediation or alternative dispute resolution methods to resolve the issue. These processes can help facilitate negotiations and your Tampa insurance attorney can represent your interests during these proceedings, working towards a resolution that meets your needs.
Do you need legal support after receiving a hurricane claim denial? A claim denial can be disheartening, but it is important to remember that it does not mark the end of your quest for fair compensation. With over 40 years of combined experience, the attorneys at HD Law Partners have the expertise to navigate the complex appeals process for you. Call 813-964-7878 to schedule a free consultation.