Sneaky Items Included In Timeshare Agreements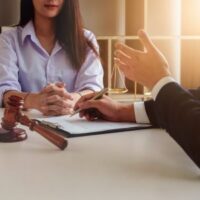 Timeshares are an attractive option for some individuals who are seeking vacation accommodations. They may be drawn to timeshares because they don't want the worries of upkeeping a property throughout the year, or they may be tired of looking for hotels at a location they know they will be going to regularly.
While timeshares do work out for some people, others find themselves locked into agreements they no longer want. This can happen when timeshare agreements contain hidden clauses that lead to unforeseen consequences and financial burdens. A Tampa timeshare attorney can help you navigate the complexities of timeshare agreements. To protect your interests, talk to a lawyer about identifying and addressing contractual issues before signing a timeshare agreement, and if you are already in an agreement and want out, a lawyer can help with that too.
Maintenance Fees, Blackout Dates, and Right of Refusal
A common sneaky item in timeshare agreements is the inclusion of hefty maintenance fees. Even when these fees are initially disclosed, a person may miss language about how assessment can increase significantly over time, which could lead to financial strain for the timeshare owner. Negotiating a fair and reasonable maintenance fee could be possible, as well as ensuring that the terms regarding assessment increases are clearly defined and reasonable.
Timeshare agreements also often contain restrictions on reservation dates. Depending on what you want out of your timeshare, blackout dates could limit how much flexibility is available, and it may result in it being difficult or impossible for you to use the timeshare property. Before signing an agreement, review the terms to be sure there are reservation terms that give you access to your timeshare during the times of year that you are planning to use them, such as holidays or vacations.
And you want to be able to sell your timeshare if you don't need it anymore, or want to get your investment back, so take note of any first refusal language. First refusal a provision commonly found in timeshare agreements that gives the developer the option to purchase the timeshare back before the owner can sell it on the open market. This is not in the seller's best interests as it can restrict an owner's ability to sell their timeshare property at fair market value and on their own timeline.
Automatic Renewals, Termination Clauses, and Talking to an Attorney
There are also timeshare agreements that include automatic renewal clauses, which extend the contract terms automatically, without the owner being contacted for their consent. Additionally, termination clauses can make it challenging for owners to cancel their timeshare contract and still be on good financial footing.
A Tampa timeshare attorney can carefully scrutinize timeshare agreement provisions, identify any unfair terms, and work towards negotiating more favorable termination or cancellation options for their clients.
Could you be signing an unfair timeshare agreement? Don't be taken advantage of, there are Florida lawyers who have the knowledge you need. Have your contracts reviewed by the legal professionals at HD Law Partners. Call 813-964-7878.