Situations When It Makes Sense to Talk to a Timeshare Lawyer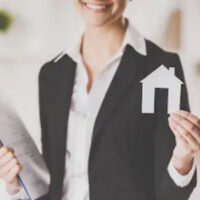 Because they offer the opportunity to own a portion of a vacation property and enjoy annual getaways, timeshares are a popular vacation option for families and individuals alike. But while this type of vacation property choice can be appealing, they also come with complex legal and financial considerations. It is important to know that there are supports available if you find yourself facing certain challenges or issues related to a timeshare.
Bring your Florida divided-ownership property questions to the attention of a Tampa timeshare attorney. Seasoned legal experts can help you understand all of the terms within a timeshare contract and advocate for you when you are navigating complexities, disputes, and concerns.
You Want Someone to Review or Cancel a Contract
Timeshare contracts are often lengthy, so it makes sense to connect with a timeshare attorney if you are considering signing an agreement. After all, these contracts are often filled with complex legal language that can be challenging to understand. Reviewing documents before agreeing to them ensures your rights and interests are protected. And if there are certain terms or conditions that don't meet your needs, your attorney may be able to negotiate with the timeshare developer to have those portions of the contract adjusted.
Additionally, if you want to exit a contract, an attorney can help you correctly go through the cancellation process. If you are within the rescission period, which is a short period after signing a contract in which you can cancel without penalties, a timeshare lawyer will work to ensure all details are attended to, and if you are beyond the rescission period, legal experts can explore other potential avenues for contract cancellation, such as law violations or misrepresentations.
You Have a Dispute Over Fees or Sales Practices
An ongoing financial obligation for timeshare owners, maintenance fees are often areas of dispute, particularly if the fees increase significantly or if you believe the charges are unjustified. When you ask about the fees, you are likely to be told there is no room for negation, but a timeshare lawyer can review your contract so you will have a full understanding of your rights and can discuss adjustments with the timeshare company on your behalf.
And while some enjoy a timeshare purchase with an honest salesperson, there are others who feel they were pressured into a timeshare purchase through a sales presentation that employed high-pressure tactics or used deceptive practices to coerce them into making impulsive decisions. If you believe you were subjected to unfair sales practices, an attorney may be able to challenge the validity of your contract.
If you are in a situation where your timeshare is causing you stress, financial burden, or if you suspect fraud or misrepresentation, talk to a Tampa timeshare attorney. Professionals are available to provide guidance and legal support.
Who can you turn to with timeshare contract questions? Your first call should be to an experienced attorney who can help you explore various options and find the best resolution for your specific situation. Connect with the legal professionals at HD Law Partners. Call 813-964-7878 today to schedule your fee-free consultation.