Seeking Help for Feelings of Depression After an Auto Accident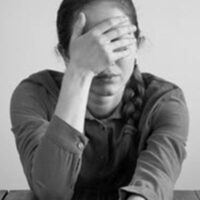 Auto accidents are jarring, life-altering events. While physical injuries are often immediately apparent and rapidly receive medical care, the psychological impact of an accident can go unnoticed or untreated for an extended period of time.
Coping with feelings of depression, anxiety, and emotional distress is common after a traumatic incident, and auto accidents are traumatic events. You do not have to struggle alone, instead seek help for emotional struggles. And if you are worried about the expenses of mental health support providers, know that a Tampa personal injury attorney can fight for a full recovery amount that includes companion for all accident-related fees, including expenses connected to therapy and counseling.
Fear, Guilt, and Sadness
In the aftermath of an auto accident, a wide swing of emotions is possible. Some report experiencing relief or gratitude while others report feelings of fear, guilt, anger, or sadness. A range of emotional responses is entirely normal after a distressing event. For some, upsetting emotions lift with time and selfcare, but for others these emotions intensify and become a more severe issue, such as depression.
Depression can have a significant impact on a person's daily life, relationships, and overall well-being. If you or someone you care about was involved in a traffic accident and are now coping with persistent sadness, a loss of interest in activities once enjoyed, changes in appetite or sleep patterns, difficulty concentrating, and thoughts of hopelessness or worthlessness, seeking help is advised.
Professional Guidance and Support Groups
When seeking support for depression, anxiety, or another issue, individuals have a range of options. Taking action as soon as symptoms are recognized is advised as addressing these issues early on can prevent them from worsening.
Often the first step is consulting with a healthcare professional, such as a primary care physician or a mental health specialist who can evaluate a person's emotional state and provide appropriate treatment or refer you to a therapist or counselor. While many therapy sessions offer a safe space to express feelings and emotions related to the accident, others prefer participating in support groups for individuals who have experienced similar traumas and provide a sense of belonging and empathy. Sharing experiences with others who can relate can be a healing and empowering experience.
If you are worried about mental health care fees, talk to a Tampa personal injury attorney. Seasoned attorneys understand that mental health care is essential for your recovery. In some cases, the emotional impact of an accident is in need of attention alongside physical injuries. When you work with an injury law professional, you are taking steps to be sure you are fully compensated for all the harm you have suffered.
Do you want to talk through emotional pain as a result of an auto accident? Your health, both physical and emotional, is of utmost importance. To seek ways to connect with the funds you need to pay for therapy, talk to the car accident lawyers at HD Law Partners. Call 813-964-7878 for a no-cost consultation.